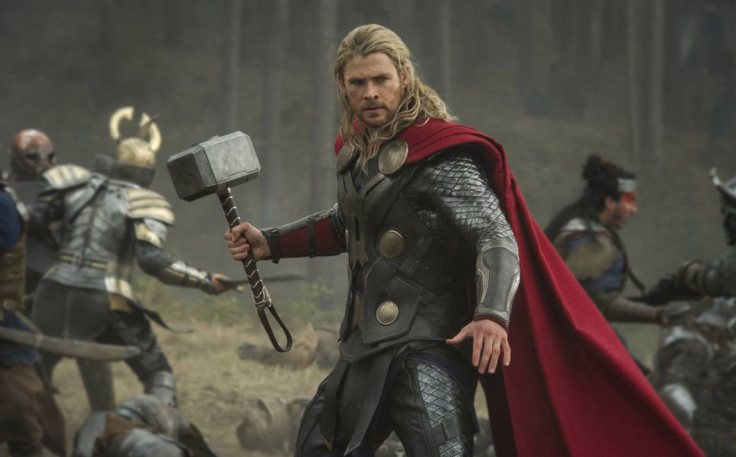 Avengers Infinity War is currently filming and a set photo shared by directors Joe and Anthony Russo has revealed a big spoiler about Thor's hammer.
The set photo, posted on the Instagram account of directors, was taken at a location shoot at Durham Cathedral in England. It shows Joe Russo gesturing to the side while a priest holds Thor's hammer, Mjolnir. The photo is captioned, "Worthy."
Fans know that Mjolnir can only be wielded by one who is considered worthy – a criterion that seemingly does not include most of the Avengers – with the notable exception of The Vision, who carried the weapon in Avengers: Age of Ultron.
However, in a trailer for Thor: Ragnarok we can see that Mjolnir is destroyed by Cate Blanchett, who plays the role of the villain Hela the movie. So it looks like Thor will get his hammer back in Avengers Infinity War.
The third instalment of Thor finds the mighty Asgardian superhero imprisoned on the other side of the universe, as he finds himself in a deadly gladiatorial contest that pits him against the Hulk (Mark Ruffalo), his former ally and fellow Avenger. Thor's quest for survival leads him in a race against time to prevent the all-powerful Hela from destroying his home world and the Asgardian civilization.
Avengers Infinity War will feature Marvel Cinematic Universe' mightiest superheroes teaming up to fight Thanos. The movie will feature Iron Man, Thor, Captain America, Star-Lord, Doctor Stephen Strange, Ant-Man, Spider-Man and others fighting a new danger that has emerged from the cosmic shadows, Thanos.
The Avengers will be entrusted to stop the mad titan's goal to collect all six Infinity Stones, artefacts of unimaginable power, and use them to inflict his twisted will on all of reality. Thor: Ragnarok is set for release on 27 October 2017 in the UK and 3 November in the US. Avengers 3 is scheduled for release on 27 April 2018 in the UK and 4 May 2018 in the US.