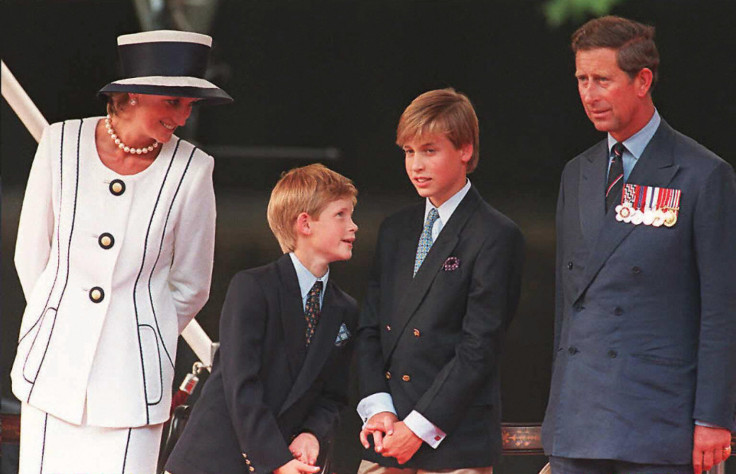 Details about what happened after Princess Diana death and the tense preparations for her funeral have been revealed in a new Channel 5 documentary that aired on 30 May in the UK.
A new documentary series titled Diana: 7 Days That Shook the Windsors, has claimed that after Princess Diana sudden death at the age of 36 in 1997, the royal family carried on with their routine. Her son, Prince Harry, who was 12-year-old at that time, was filled with so much confusion that he had to ask his father if his mom really had died.
Tina Brown, the princess' biographer claimed, "Prince Harry actually asked his father, 'Is it true that Mummy's dead?' She added, "The children couldn't understand why everything was as normal, except a couple of hours earlier they'd been told their mother had died."
Harry and his brother Prince William, who was 15 at the time, were allowed to sleep in on the morning after Diana's death - rather than being woken and told the devastating news. In fact the mention of Diana was banned from the church service at Balmoral that day, because the Queen did not want to upset the kids.
The Channel 5 film states that the Queen also ordered all TVs and radios in her Balmoral residence to be moved or hidden, fearing the young princes may be traumatised by hearing the harrowing details of their mother's final moments.
The documentary reveals that Diana's former butler Paul Burrell also traveled to Paris to make arrangements for her repatriation, along with Colin Tebbutt, her chauffeur and security consultant, and that her body was kept in a "makeshift morgue".
Describing seeing her body at the Pitié-Salpêtrière Hospital, Burrell said: "I honestly thought entering that room and looking at her, 'She is not really dead, it's just a joke, a very silly joke and you can wake up'."
Tebbutt added: "Everyone was in shock. I noticed that hair of the princess was moving, which was from fans I had put in the room, and just for that massive minuscule of a second I thought was she alive, which was a silly thing to think.
"The Prince came up to me and thanked me for being there and asked if there were any members of the clergy there, and Paul went and got the two vicars, and the two vicars and sisters went into the room and the door was shut."