Great Britain's Chloe Tutton and Molly Renshaw have missed out on a medal in the women's 200m breaststroke final with Japan's Rei Kaneto clinching gold.
Tutton, competing in her first Olympic Games, equalled her personal best time but missed out on a bronze medal by six hundredths of a second, finishing in fourth place.
Russia's Yulia Efimova clinched silver while Jinglin Shi of China finished just ahead of Tutton to take bronze.
Renshaw meanwhile finished in sixth place.
"It's horrible coming fourth," a crestfallen Tutton told BBC One. "That's how it is sometimes."
Kaneto clinched gold with a time of 2:20.30, comfortably ahead of Efimova on 2:21.97. Tutton will have another opportunity to challenge for a medal when she competes in the medley relay on Sunday.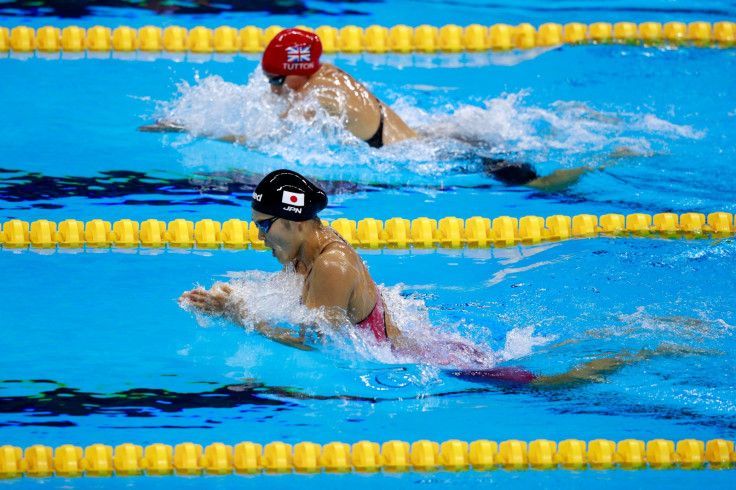 Four of Great Britain's medals have come in swimming events with Ben Proud hoping to add another. The 21-year-old booked his place in the 50m freestyle final after finishing third in his semi-final with an impressive time of 21.54.