Chris Brown denies cancelling Pride event appearance because gay men attended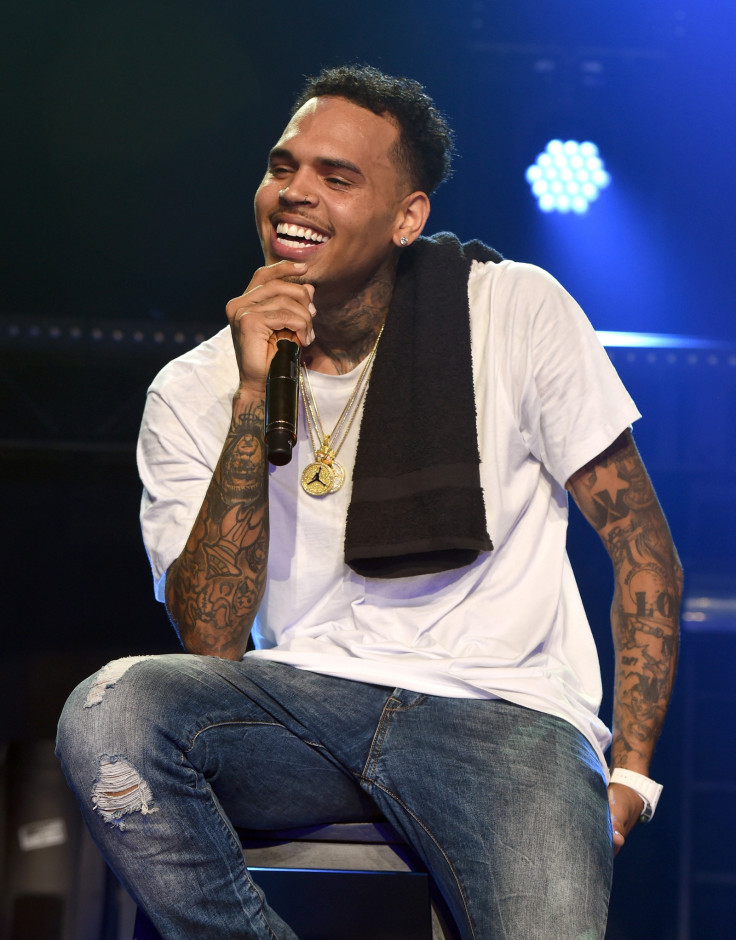 Chris Brown failed to appear
Kevin Winter/Getty Images
Chris Brown has slammed reports that he bowed out of an Atlanta Black Gay Pride Weekend event after finding out that gay men would be in attendance, insisting that he has "nothing but love and respect" for the LGBT community.
The Loyal hitmaker found himself at the centre of a media storm after the Georgia Voice published a story claiming that he bailed on fans in the eleventh hour and refused to even step foot in the Georgia Freight Depot nightclub.
According to the LGBT community paper, the 26-year-old singer was allegedly not impressed after it emerged that gay men had turned up for the event − billed as "the biggest girl party in the country" − thrown by Traxx Girls, a lesbian-owned production company.
Traxx Girls founder Melissa Scott told the Georgia Voice she knew something was wrong when it got to 2am, and she was still exchanging messages with a member of his team. Rihanna's ex was featured on the flyer and on Atlanta Pride Weekend's website, and was reportedly supposed to introduce artist Teyana Taylor, but not actually perform himself.
"I was being told to take his [Brown's] image down because he looks a little feminine in that image, an image that he took. As a promoter I should be focused on my crowd. I had to send text messages of pictures of my crowd to say, there's nothing but girls in here, man."
She added that Trap Queen hitmaker Fetty Wap saved the day by agreeing to fill in for Brown since he was five minutes away from the venue. "He said: 'Hell yeah!' I said it's a gay party. It's tons of people here. He said he didn't care and was on his way."
"I think it's unfortunate for mainstream artists to take people's money with the complete prior knowledge of knowing what the event is and being very clear about what the event is about. I'm completely baffled. You know it's gay pride. You knew you agreed when you sent the contract in and took the money."
After receiving fierce backlash from fans, Brown took to social media to set the record straight in a series of tweets.
"I wasn't aware or informed of a show I supposedly cancelled. I have nothing but love and respect for the LGBT COMMUNITY.
"The show was never confirmed by any of my people. So I apologise if the fans wanted me there.
"I honestly wasn't booked for the show. Hopefully in the future we can do it right. Much love LGBT2"
This isn't the first time Brown has been accused of being homophobic. In 2010 he tweeted an offensive comment to former B2K singer Raz B after the pair got into a heated Twitter exchange.
© Copyright IBTimes 2023. All rights reserved.