In March 2015, Chris Brown's turbulent romance with Karrueche Tran came to a very public end after news broke that he had fathered a child with another woman. But almost a year on, the star is still seemingly pining for the wronged ex-girlfriend. The 26 year old star used his new track, Back To Sleep, to apologise and beg his former lover for another chance.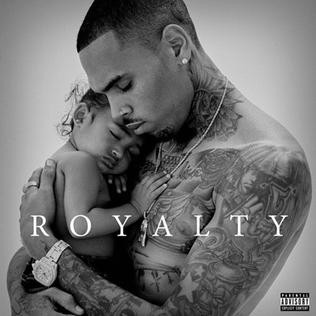 On the radio-unfriendly song, which features Usher and Zayn Malik, he sings: "Now where you been, it's been a year / Baby I ain't seen you, you know I miss you,' he sings of the failed relationship. "I know we don't speak no more, but I just wanna tell you I'm sorry for f**king 'round with Keisha and MaKayla, for all the Georgia peaches in Decatur, for all these b****es in the elevator.
After this very detailed list of offences, he completes his stream of consciousness by removing any doubt that it is directed at Tran.
"I just want you to love me / Yeah baby don't test me, you know I'll do it. You want me to say your name, girl? OK, Karrueche!"
Tran called time on their five-year romance, declaring on Twitter that while she wished him the best of luck, there would be "No baby drama for me". Two months later he had lots to say when he thought veteran model Tyson Beckford was making a move on his ex. The Loyal hitmaker became embroiled in a war of words Beckford on Memorial Day after he shared a selfie with Tran after they bumped into each other in Las Vegas.
Although the 27-year-old budding actress has been romantically linked to Entourage actor Jeremy Piven and reality star Rob Kardashian, she remains single. She previously said that acting has helped her deal with her relationship woes. "It helps to block out all the noise," she told JetMag.com. "When I have all this drama going on in my personal life and, unfortunately, it's all over the media, I can just work and put my time and energy into that. You can't go wrong with working hard."
Meanwhile, Brown has fully embraced his new role as a father. Rihanna's former boyfriend previously credited his daughter Royalty for helping him turn his life around, and even named his latest album after the child. He said: "It's actually great, it's very humbling, and it's very calming. Being able to be a father and seeing my daughter from those gradual stages – from crawling to walking to saying words to learning different things every day – is kind of teaching me patience, and it's been great."