Chris Brown's fraught relationship with the mother of his daughter has just reached a new level of toxicity. The r'n'b star has been blasted by Nia Guzman on social media after she accused him of giving his one-year-old asthma.
Guzman claims Royalty developed the breathing condition because he smoked weed around her. But in a since-delete Instagram post, the 26-year-old star insisted he would never put his little girl's health at risk. "Absolutely untrue. I quit cigarettes on New Years. NO ONE smokes around my daughter. This is obviously a play to get some sort of increased income.
"I take care of my daughter and I would never ever put her in a position that will harm her. I'm so sick and tired of negative people trying to use me and slander me. All this annoying bs, everybody knows what they do in this street.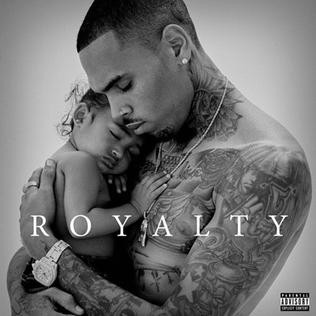 "My daughter is my pride and joy and I will not be played because my lifestyle is different from other parties involved. This really has to stop.(sic)"
This is not the first time Brown has hit out at Guzman, who is seeking to have her child support payments increased from $2,500 ( £1,752) a month to almost $16,000. Back in August 2015, Brown accused Guzman of using Royalty as a "meal ticket" in a Twitter rant. "Some men my age run from their responsibility as fathers. I embrace mine. Just sucks that some females use children as meal tickets. Using a child as leverage is never OK. The highest praise to the men who actually want their kids."
Back in September 2015, Brown was awarded joint custody of his daughter, with the Zero hitmaker and Guzman agreeing to unsupervised visits and $2,500 in monthly child support payments in addition to the $15,000 he owed in back payments.
Rihanna's former boyfriend previously credited his daughter for helping him turn his life around and even named his latest album after the one-year-old. He said: "It's actually great, it's very humbling, and it's very calming. Being able to be a father and seeing my daughter from those gradual stages – from crawling, to walking, to saying words, to learning different things every day – is kind of teaching me patience and it's been great."