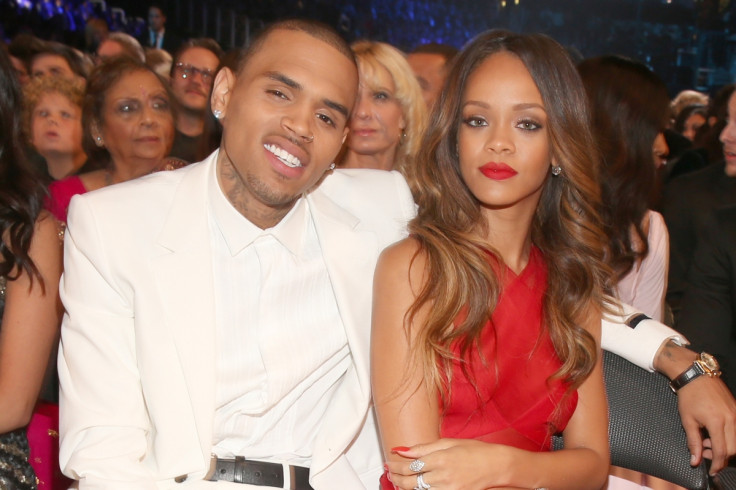 Chris Brown is reportedly "laughing" at Drake after the latter confessed his love for Rihanna at the VMAs held at Madison Square Garden on 28 August. The With You hit-maker apparently also thinks that Drake purchasing a billboard to congratulate the Barbadian singer on her nominations at the music awards was "corny".
"Drake's doing too much and Chris is laughing at him behind his back," a source told HollywoodLife. "Between the billboard and the speech – that's not being a gentlemen, that's just being corny," the source said, adding that the One Dance singer's effort to woo the 28-year-old has been a futile attempt as the songstress "doesn't want him".
"Drake is trying to be all smooth, but he's failing because Rihanna doesn't want him," the source said.
The 29-year-old presented the Michael Jackson Video Vanguard Award to the songstress. When he did so, the Canadian rapper/songwriter confessed that he had been in love with RiRi since he was 22 years old.
"She's someone I've been in love with since I was 22 years old. She's one of my best friends in the world. All my adult life i've looked up to her even though she's younger than me," Drake said.
"Captivating from day one, the iconic being that is Rihanna was already at a place where most artists only dream of going. For them, that's often the peak, but for her, that was a starting point and she has kept ascending to an untouchable level ever since.
"This woman has surpassed all competition while still being the same girl from Barbados, surrounded by the same friends, speaking with the same accent and never missing a Crop Over unless it's to come perform at OVO Fest," he added.