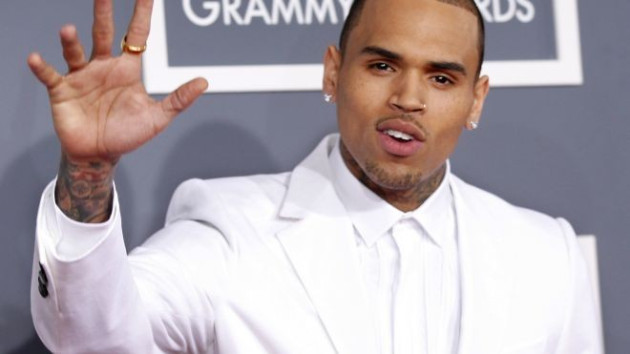 Chris Brown has claimed that he lost his virginity at the tender age of eight.
The controversial R'n'B star admitted during a no-holds barred interview with the Guardian, that when kids were playing video games he was busy having sex with older girls.
According to the Fine China hitmaker, who grew up in Virginia, he was led astray by his older cousins who introduced him to porn.
"It's different in the country," Brown told the publication. "By that point, we were already kind of like hot to trot, you know what I'm saying? Like, girls, we weren't afraid to talk to them; I wasn't afraid."
The 24-year-old star claims that being sexually active so young has helped him become a ladies' man.
"So, at eight, being able to do it, it kind of preps you for the long run, so you can be a beast at it. You can be the best at it," he said.
Although Brown was surprisingly coy about how many women he's slept with, he happily boasted about his abilities in the bedroom.
"You know how Prince had a lot of girls back in the day? Prince was, like, the guy. I'm just that, today. But most women won't have any complaints if they've been with me. They can't really complain. It's all good," he said.
Brown has recently rekindled his romance with model Karrueche Tran, who he cheated on with former girlfriend Rihanna in 2012.