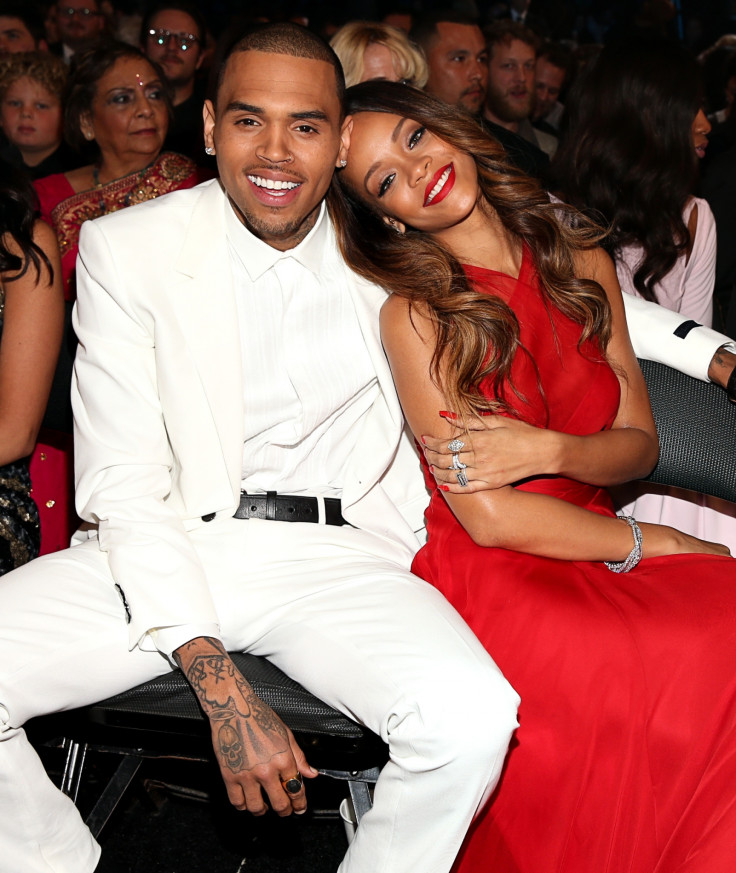 Chris Brown and Rihanna might have ended their relationship for good after that 2009 incident of domestic violence, but the rapper still seems to have strong feelings for his ex-girlfriend.
A new report shed light on the former couple's relationship on the heels of the Royalty artist's tell-all documentary Chris Brown: Welcome To My Life. And as it turns out, the 28-year-old rapper is ready to get back with the Work hitmaker despite their tumultuous past.
"Chris has never stopped loving Rihanna," a source told Hollywood Life. "He would reunite with her in a heartbeat."
While Brown is said to be eager for a reunion, the same can't be said for the songstress, who was reportedly shocked by the revelations made by her ex about their past in his documentary.
"She's keeping him at arms' length," the website's source claimed adding that the Barbadian singer is not completely over him. "She still speaks to Chris, but not as often now as she did — she's trying to wean herself off of him, because she knows it will be difficult to fall in love with someone else if her head is still in his space."
This comes as Breezy opened up about his much talked about relationship with Rihanna in a tell-all documentary. Sharing details of their infamous blowout in 2009, the Loyal singer reportedly admitted to being head-over-heels in love with the 29-year-old pop star and his plans to propose to her before the beating incident.
However, things went south, when the R&B singer confessed to seeing another woman while he was still in a relationship with Rihanna. Brown's revelation allegedly sparked jealousy and tension between them, causing a final blowout at the Clive Davis' 2009 Grammys pre-party.
According to Brown, his documentary is an attempt at showing his true side to fans. "None of this is fabricated or etched to make you feel a certain way – it's just raw. My new fans are going to get a chance to understand my experience," the rapper told Complex.
While Breezy seems to have moved past the negativity, sources claimed that the Diamonds singer was upset about being put at the centre of the old drama. "She never wants to be put in that position again, and she still carries pretty deep scars, as much as she tries to act otherwise," Hollywood life previously reported.