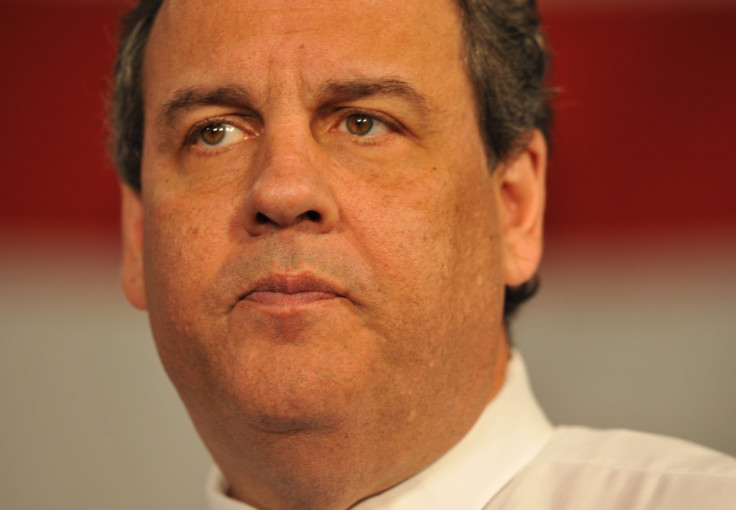 New Jersey Governor Chris Christie and former Arkansas Governor Mike Huckabee have been cut from the main stage at the upcoming 10 November Republican debate hosted by Fox Business News and the Wall Street Journal. Meanwhile South Carolina Senator Lindsey Graham, former New York Governor George Pataki and former Virginia Governor Jim Gilmore all failed to register at all for the debate.
Both Christie and Huckabee failed to earn the 2.5% average polling threshold to make the main debate, so they were bumped down the 6pm ET undercard debate. They will appear along with former Senator Rick Santorum and Louisiana Governor Bobby Jindal. The bump is a particular blow for Christie who has struggled to gain support after being a key Republican player in 2012.
The embattled New Jersey governor took to Twitter to vent following the announcement. "It doesn't matter the stage, give me a podium and I'll be there to talk about real issues," he tweeted, according to Reuters. Huckabee also took to Twitter, writing: "I'm happy to debate anyone, anywhere, anytime." He followed up with: "We are months away from actual votes being cast and neither the pundits nor the press will decide this election, the people will."
According to Politico, Graham, Pataki and Gilmore all failed to get just 1% support in the last four national polls to qualify in the upcoming debate. Gilmore failed to qualify for the last debate, while this will be the first time Graham and Pataki will not participate.
Graham's campaign blasted the change and said it was "sincerely disappointed" in Fox Business and the Wall Street Journal, Politico reported. "In the end, the biggest loser tonight is the American people and the Republican Presidential primary process that has been hijacked by news outlets," the senator's campaign manager Christian Ferry said in a statement.
Reuters reported Pataki's camp also released a statement. "I am very disappointed tonight that early national polls are shaping the election choices for the American people," he said, adding that the trend was "a clear boost to the worship of celebrity over accomplishment and ideas."
The 10 November debate will air on Fox Business. The undercard debate will begin at 6pm and the main debate will air at 9pm. The main debate will include: Donald Trump, Ben Carson, Marco Rubio, Ted Cruz, Jeb Bush, Carly Fiorina, John Kasich and Rand Paul.