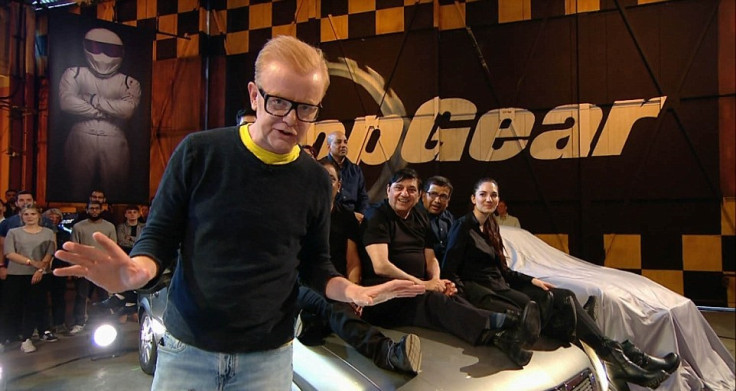 Chris Evans could face getting the axe from Top Gear after just one series of being at the wheel. The presenter – who has been known for his 'shouty' hosting technique on the reformed BBC2 motoring show – is reportedly in trouble with BBC boss Kate Phillips.
Evans made headlines earlier this year for his 'diva-like' antics on set, and it has been said that his 'control-freak' behaviour has not been brushed under the carpet by Phillips, The Sun reports. Evans rubs the cast and crew up the wrong way, according to the publication, which has sparked a string of complaints.
The Radio 2 DJ is heading for "the biggest telling-off of his career" as he faces the BBC's new entertainment boss and her concerns regarding his tantrums – demanding he draws a new plan up in hope to return for a potential second series.
His difficult nature has proved testing for BBC execs, who count his co-host Matt LeBlanc as the future of the show if Evans gets the boot. A Top Gear source said: "Chris has annoyed a lot of the crew with his behaviour and by being a control freak. He's now going to be told there will be changes and if he doesn't like it then he should go."
And if Evans doesn't steer himself in the right direction, Phillips appears happy to put LeBlanc in the driving seat for future series' as he is more well-known.
"Kate's background at the BBC is taking Strictly to the US and she knows what makes shows successful around the world. Matt is more well-known and popular with audiences, so Chris will take a back seat like he did towards the end of the series," they added. "The other presenters will have a more prominent role and it will be seen as an ensemble rather than Chris and his team."
The final episode of the 23rd series will air on BBC2 on Sunday (3 July), and crisis talks will follow later this month after worldwide viewing figures can be analysed. The show has garnered its lowest ratings in a decade as the show underwent a revamp following the sacking of Jeremy Clarkson.
IBTimes UK has reached out to Top Gear's spokesperson for comment.