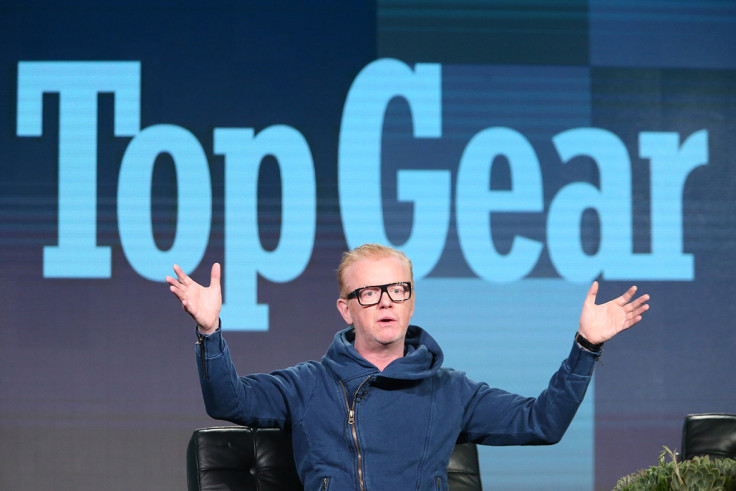 Chris Evans has backed Matt LeBlanc to front Top Gear after he sensationally quit the show. The Radio 2 presenter was lambasted by viewers as he helmed the first series while the former Friends star was well-received by the public.
Evans took over the driving seat with co-host Matt Le Blanc and a new panel comprising racing driver Sabine Schmitz, YouTube star Chris Harris, F1 pundit Eddie Jordan and motoring journalist Rory Reid.
However, the revamped BBC 2 show suffered a slump in ratings, garnering an average of 1.9 million viewers, a drop of nearly 50% from the first episode of the series' 4.3 million. Facing a public backlash with viewers dubbing him "a poor man's Clarkson" Evans announced his resignation.
Writing in the Mail on Sunday about his departure, he said he had tried his best at the helm of the motoring show, but it "was not meant to be".
"I promise, I really did try to make the best show I possibly could," he wrote. "Some things, however, simply don't work out. It seems I may well have been a square peg in a round hole. I think the phrase is 'not meant to be ," he added.
While he appeared to concede to public opinion about his inability to fit the coveted TV role, he admitted he was sad to have to quit. "I am entirely sad 'Top Gear' didn't work out — I would have loved to have carried on working on it. But letting go with a smile on your face is far better than clinging on till you look constipated. Know what I mean?"
As the BBC announced that the show is to undergo another revamp ahead of the second series, Evans backed Le Blanc as the main host and "the captain Top Gear truly needs going forward", stating that he and 'Top Gear' were made for each other
"Not only does he eat, sleep, breathe and dream engines, propshafts and trail-braking, but the overwhelming quality that struck me about him is that he's just such a pro," he said.
"The whole time I worked with him, he never once looked at the clock, was never late on set, knew his lines inside out and back to front and, most importantly on such an intense production, he always had time for everyone, especially the crew. The simple truth is he and 'Top Gear' were made for each other," he added.
There had been reports of a rift between the two hosts and suggestions of diva-like behavior by Evans, however BBC executives denied the claims stating that the team were "tight knit" on set.
Evans also paid tribute to the team who ensured "the Top Gear ship has been steadily refloated" with a new line-up, after Jeremy Clarkson was sensationally suspended following a fracas with a producer. Co-hosts James May and Richard Hammond refused to continue without him and the trio have signed up for a new motoring show with Amazon called the Grand Tour, which is expected to be released in the autumn.
"The Top Gear gang are the most driven (forgive the pun) and dedicated I have ever worked with," said Evans. "There is nothing those guys won't do to make every second of on-air content shine to its maximum potential."
The BBC said it had no plans to replace Evans when Top Gear returns for a 24th season and have confirmed Matt will become the show's main host when filming on the new series begins in September. Rory Reid, Chris Harris, Sabine Schmitz and Eddie Jordan will also continue in their supporting roles.
It was earlier reported that his Channel 4 programme has been axed following revelation that Evans may be investigated by police for historic sexual assault claims made against him, along with reports that he had reduced several staff to tears.