Chris Evans has hit back at critics who branded the new series of Top Gear as 'Flop Gear'. The presenter was lambasted on social media by ardent fans of the much-loved motoring show who took to Twitter to pan the revamped programme.
Evans took over the driving seat with co-host Matt Le Blanc and a new panel comprising racing driver Sabine Schmitz, YouTube star Chris Harris, F1 pundit Eddie Jordan and motoring journalist Rory Reid.
Evans himself was the target of much of the vitriol with viewers dubbing him "a poor man's Clarkson" while the show was deemed a lame imitation of its predecessor. In comparison, co-host Matt le Blanc fared considerably better and was hailed as the show's saving grace.
According to the viewing figures the first episode in the new series lost a million viewers, drawing an average of 4.3 million compared to the 5.3 million who watched the final episode with Jeremy Clarkson, Richard Hammond and James May last June.
Responding to his detractors on Twitter, Evans fought back with some statistics of his own. "The new Top Gear is a hit. OFFICIALLY'", he tweeted. "23% audience share. 12% MORE than the opening episode of the last series. These are the FACTS. Top Gear audience grew throughout the hour. FACT. Won its slot. FACT. Still number one on iPlayer. FACT. These are THE FACTS folks."
It's something of a volte-face for the TV presenter who last week said the new show would not be considered a success if it pulled in less than 5 million viewers.
While Evans made some pointed digs commenting on Clarkson's unceremonious ousting by the BBC "following a fracas" with a producer over a steak dinner, in the introduction to the show, the original line-up took the higher ground, refraining from commenting on social media.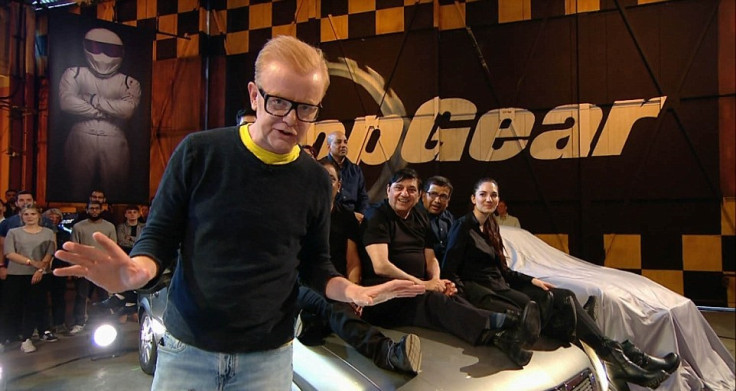 When pushed for a reaction, Clarkson told MailOnline he was unable to comment because he is "busy working on my new show". James May revealed that he had watched the show and remains a "massive fan" but would not comment on the negative public reaction.
However, Clarkson's daughter Emily was unequivocal in expressing her view on the new show. "Nope. Not even a little bit convinced," she tweeted.
The new series has been plagued by controversy, with reports of rows between the new hosts, walk-outs by producers, cancellations by celebrity guests, and Evans accused of throwing on set tantrums.
The programme-makers were also accused of disrespecting the armed forces after the new host and his rally driving partner performed wheel spins just yards from the Cenotaph, prompting the beleaguered new host to issue an "unreserved apology."
While the presenter had earlier said it would be "like the old Top Gear, but less awful and without the unsubtle xenophobia," it seems that what the show really lacks is Jeremy Clarkson.