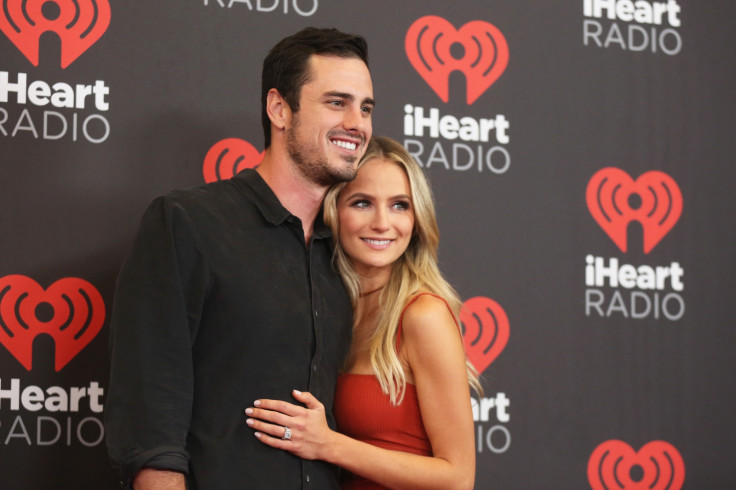 After being together for over a year, Ben Higgins and Lauren Bushnell are the latest couple from The Bachelor to call it quits. While many wonder what went wrong between the lovely couple, Chris Harrison, the host of the reality dating series, has revealed that cracks were visible between the two as they were "fighting through a bunch of stuff".
Higgins offered his finale rose to Bushnell during the Bachelor 2016 and the couple was living together since then. They also had their own spinoff show Ben and Lauren: Happily Ever After? documenting their life.
"I know that they have struggled with the show and then kind of continuing on and doing their reality show and kind of where the show stopped and then where life began. So I know they were fighting through a bunch of stuff," Harrison said during iHeartRadio's ON With Mario Lopez.
The show host revealed that the estranged couple is one of his favourites and he feels 'sorry' to hear about their separation. "I love them both. They are really two of my favorite people we've ever had on the show and Ben is a really good friend. I'll reach out to them. I'm very sorry to hear that because I do care about them very much," he added.
On Monday, (15 May) the reality star couple released a joint statement to People announcing their split. "It is with heavy hearts that we announce our decision to go our separate ways," the former couple said in a joint statement. "We feel fortunate for the time we had together, and will remain friends with much love and respect for one another. We wish nothing but the best for each other, and ask for your support and understanding at this time."
The former Bachelor couple had a bumpy ride during their spinoff show, as they not only went through couple's therapy, but also called off their wedding after Higgins said he was "not ready" to walk down the aisle.
"I think you're ready to start a life. I'm not ready for that — not even close," the 28-year-old told his fiancée in November 2016. Latest rumours suggest that Lauren was still hopeful to settle down with the love of her life, but it was the former Bachelor star, who was reluctant for the major move.