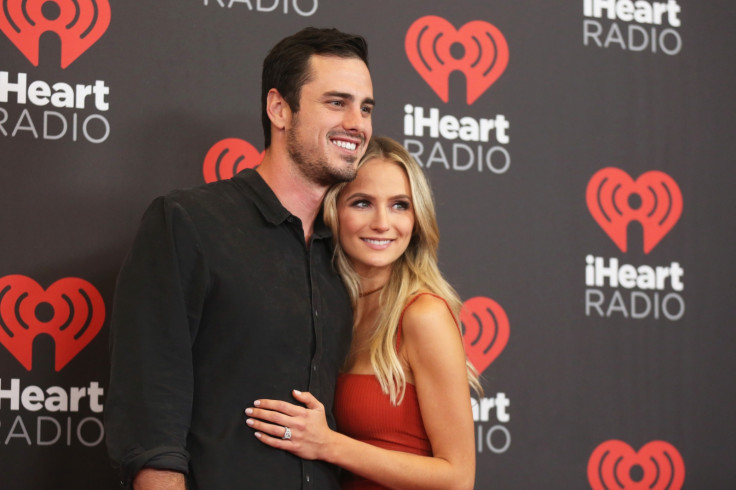 Just ahead of the premiere of Ben And Lauren: Happily Ever After, the Bachelor stars Ben Higgins and Lauren Bushnell have confessed that they are attending "couple's therapy".
And contrary to fan speculations, the couple have said that they are not facing any problems in their relationship and plan to get married in future. Higgins and Bushnell maintained that the counselling sessions are a step ahead to strengthen their relationship before they walk down the aisle.
"In terms of going to counselling, I think that has nothing to do with the show. It is more so for us to set a really strong foundation before we start planning a date for the wedding," Higgins and Bushnell told Hollywood Life.
The couple got engaged in the finale of The Bachelor 2016, and in April, Bushnell moved into Higgins' Denver home.
"Before we walk down the aisle, we really want to make sure that we have a third party that can help us work through some of our issues and how to be better in communication. It has really been great for us and I am sure we will continue to do it even after we are married," they explained their decision of hiring an expert to guide them towards a healthy relationship.
Meanwhile, Freeform has released a three-minute clip of their upcoming Bachelor spin-off show where the duo speak of their initial days of struggle after moving in together.
"To be completely honest, it has been a struggle for us at times. At first, I got very guarded when it came to the house. I was like, 'We can't do anything to the house, this house is my house.' I have loosened up a lot. I think it has been fun for me to see Lauren kind of dive in here and make friends, take care of the house; make it her house and not my house. Make it our house," Higgins said in the clip (via ET Online).
To know more watch Ben and Lauren: Happily Ever After that premieres on 11 October on Freeform.