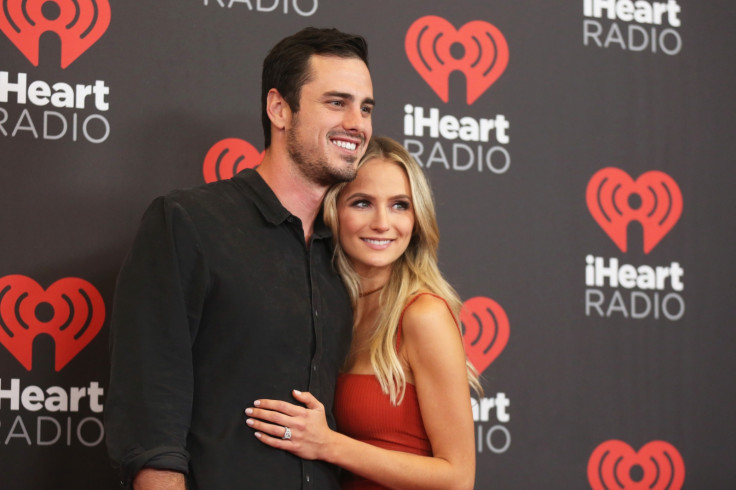 In an emotional episode aired on Tuesday, 15 November, Ben Higgins called off his wedding with fiancée Lauren Bushnell sparking speculations about their future as a couple. It all started in the emotionally charged special episode of the Freeform show Ben & Lauren: Happily Ever After?, in which the former Bachelor stars planned to walk down the aisle after living together for a couple of months.
The special episode of the show, which documents the journey of Higgins and Bushnell since they got engaged in the finale of Bachelors season 20, revealed that Lauren was much more interested in starting a new life with her fiancé but Ben was not.
The software salesman from Warsaw, Indiana, realised that they are on a fast track as a couple and there was little room to settle down and know each other better in order to have a healthy relationship. To mend their relationship for a better future, they both attend couples therapy. "I think you're ready to start a life. I'm not ready for that — not even close," the 28-year-old former Bachelor tells his tearful fiancé.
Later, the couple play various fun games to test their relationship but fail miserably and this makes Ben stay firm on his opinion that they are taking things too fast. "I think with everything that I have learned today, everything that we have learned about each other, it just really is a short time," he tells Lauren, who is dressed up as a bride for a mock wedding arranged to test if they were getting cold feet thinking of their big day.
"I think when it comes to the wedding. I feel we have so much to figure out," he adds and then asks Lauren whether she feels comfortable getting married now.
"So you are saying the wedding is off," a visibly shattered Lauran asks her partner to which he answers, "Yes".
Bachelor Nation twins Emily and Haley Ferguson, who were also part of the special episode, say Ben and Lauren still need more time before saying "I do".
"I think Ben and Lauren will get married when they're ready. I think right now they need some time to just get to know each other outside of the cameras and outside of the spotlight, just kind of do their own thing. So I think it will take some time," Emily told Us Weekly.
"I think Ben and Lauren will for sure get married eventually — I just don't think it will be anytime soon," Haley added. It remains to be seen if calling of the wedding helps the couple strengthen their relationship or if they will fall apart. Ben & Lauren: Happily Ever After? airs every Tuesday on Freeform.