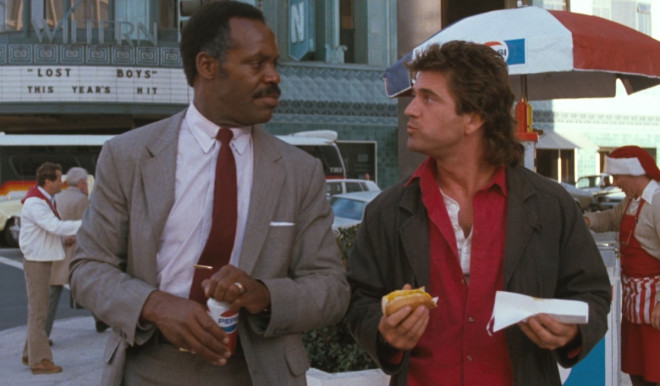 Hot on the heels of news that Power Rangers and The Flinstones are to be rebooted for the big screen, now the Mel Gibson-Danny Glover classic Lethal Weapon is on the agenda.
According to The Tracking Board Warner Bros are looking to get the film, based on a pair of maverick LAPD police officers, off the ground under the project name Lionhunters, with Thor and Rush star Chris Hemsworth reportedly offered a starring role.
Lethal Weapon 4 was the last in the hit action franchise back in 1998, with rumours of a fifth film circulating for years afterwards. Ultimately, the tumultuous crashing and burning of Mel Gibson's career put any hopes of a sequel to rest.
If you can't make a sequel in Hollywood, then rebooting is the only logical move (leaving something alone is a no-no of course).
Justin Lin – who directed four Fast & Furious films – has been linked to the project before with Will Beall, a former LAPD officer himself, apparently working on the script.
Shane Black, who created the characters of Martin Riggs and Roger Murtaugh, has not been attached to the reboot, however given his success writing and directing Iron Man 3 it makes sense that Warner Bros would attempt to get him back.
Given Chris Hemsworth's shared Australian heritage with Mel Gibson, the Avengers star has probably been offered the part of mentally unstable police officer Riggs. Being offered the role, however, doesn't mean Hemsworth will take it.