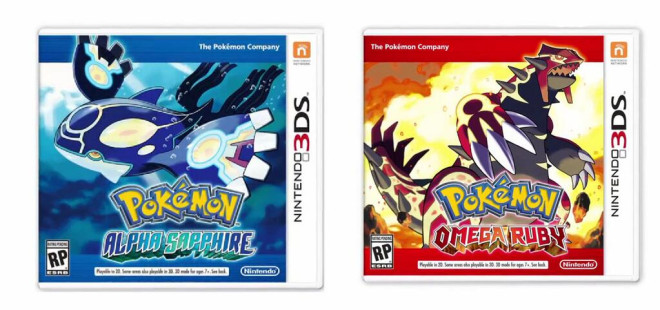 Nintendo has announced that remakes of Pokémon Ruby and Sapphire are coming to its handheld device Nintendo 3DS.
Ruby and Sapphire were the third set of Pokémon games released on the Gameboy Advanced in 2003.
Pokémon Omega Ruby and Alpha Sapphire will be released worldwide November 2014.
Last year Nintendo released Pokémon X and Y, the sixth generation of the incredibly popular RPG series which started in the mid-1990s.
X & Y\'s sales passed the 12 million mark last month.
Ruby and Sapphire versions took place in the new Hoenn region and introduced 135 new Pokémon into the mix.
You can watch the announcement trailer for Omega Ruby and Alpha Sapphire below.