Singer Chris Martin will be showered with rainbow-coloured confetti today (2 March 2017) in celebration of his 40th birthday.
As the frontman of iconic British rock band Coldplay, Martin has very much claimed the spotlight for the best part of two decades but there are still some things about the musician fans may not have discovered. As the Paradise hitmaker turns the big 4-0, IBTimes UK unearths some of the best fun facts about Martin...
1. Remember the pretty cool music video for Coldplay's 2002 single The Scientist? The visuals feature Martin laying on a grubby mattress, walking through the streets and getting into a car crash, all the while singing the lyrics backwards. Rather than rely on editing trickery, Martin learnt the words to The Scientist backwards phonetically in order to create the illusion. The video's director Jamie Thraves told MTV of Martin's dedication: "He got a tape of the song recorded backward and he listened to it over and over."
2. Martin has only ever had one serious relationship – with ex-wife Gwyneth Paltrow whom he split from in 2014. When asked if it was true that the Oscar-winning actress was his one, true romantic partner, Martin told CBS Morning at the time: "That's right. I'm in it." He later joked: "It's a big leap? What, from being a loser, to going out with an Oscar winner?"
3. In 2003, Martin was arrested for attacking a paparazzo's car while on a Coldplay tour in Australia. Photographer John Lester reportedly spotted Martin surfing on the Gold Coast but refused to delete the images from his camera, prompting the singer to allegedly smash his windscreen with a rock.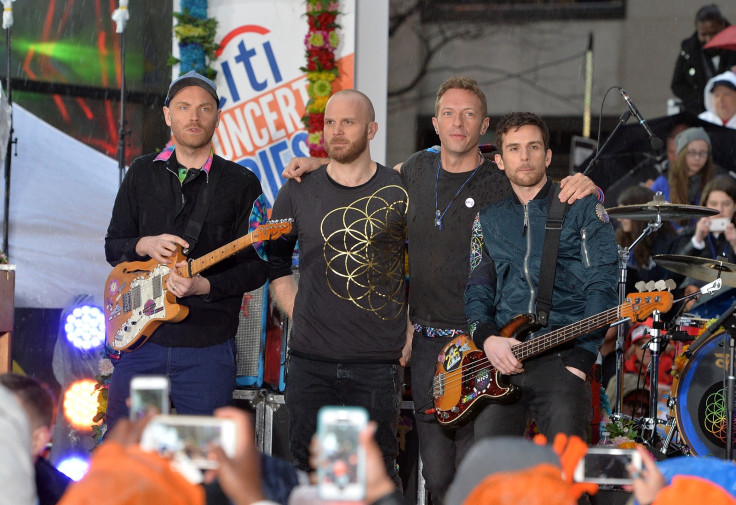 Lester reportedly said at the time: "He just lost it. I told him I was entitled to take pictures of him on a public beach but he wouldn't accept it. He didn't manage to break through the screen but the window now has to be replaced. I didn't get involved but went straight to the police."
4. Ever watched British spoof Shaun Of The Dead and noticed a familiar face in the swarm of zombies? Perhaps that is because Martin and his Coldplay bandmate Jonny Buckland made secret cameos in Sean Pegg's 2004 comedy. Pegg also happens to be godfather to Martin's daughter Apple.
5. In 2013, Martin secretly DJ'd at an Arcade Fire gig in London but did not reveal his identity to avoid stealing attention from the band's frontman Win Butler.
6. Speed Of Sound is Martin's least favourite Coldplay song as he wrote it about the birth of his daughter Apple but told Howard Stern: "We just didn't get it right." His favourite song is Glass Of Water.
Watch Coldplay's The Scientist music video: