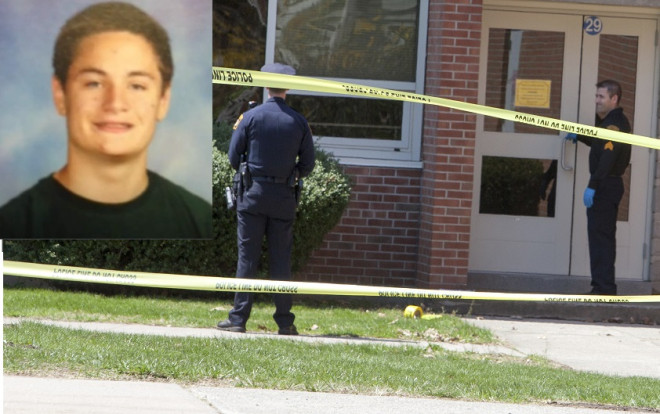 Connecticut teenager Chris Plaskon has been held in a psychiatric ward after allegedly stabbing Maren Sanchez to death after she reportedly refused to be his prom date.
Plaskon, 16, allegedly pushed Sanchez down a flight of stairs at Jonathan Law High School before stabbing her in the neck with a kitchen knife.
She was rushed to hospital where she was later pronounced dead.
Plaskon is said to have gone on the rampage after Sanchez, also 16, rebuffed his offer to go to the school's junior prom with him.
The suspect has since been held in a psychiatric ward following Sanchez's brutal death and did not show up at Connecticut state Juvenile Court on Monday to hear the charges read to him.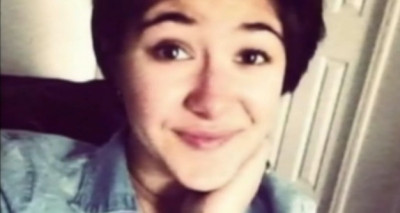 He had been charged for the offence as a juvenille but defense lawyer Richard Meehan said he expected the teenager would be tried as an adult.
Friends described Sanchez as a popular student who had already said yes to boyfriend Jarrod Butts when she was attacked on Friday.
Witnesses said Plaskon, who had known Sanchez since the sixth grade, shoved her down the stairs before stabbing her with a kitchen knife.
The high school postponed the prom and NBC Conneticut reported 2,000 mourners on Monday attended a candle virgil at the school's football field.
Students have since returned to the school for lessons for the first time since the attack on Friday.