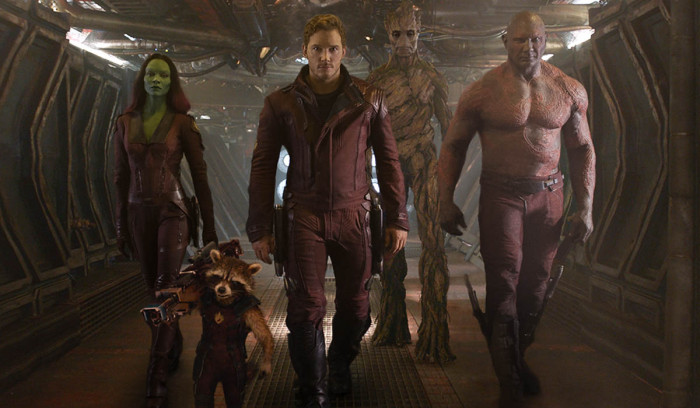 Chris Pratt is Eminem's Forgot About Dre's fan!
While promoting his movie Guardians of the Galaxy, the actor spoke about his love of Eminem's hip-hop rap on DJ Whoo Kid's radio show on Shade 45.
He recalled the beginning of Eminem's career and compared Dr. Dre's 2001 to the mixtape his Guardians character, Peter Quill, listens to throughout the movie.
"Me and my friend lived in a van in Maui and we listened to that and smoked weed every day," Pratt said of Dre's classic. "I know every word to that album," he added.
When asked to prove it, Pratt rapped out a flawless, rhythmically perfect acapella of Eminem's verse from Forgot About Dre surprising Whoo Kid and his fans.
Pratt rapped, "Nowadays everybody wanna talk like they got something to say / But nothing comes out when they move their lips / Just a bunch of gibberish / And motherf--kers act like they forgot about Dre."
Later in the interview, the actor also talked about the brawl between Justin Bieber and Orlando Bloom in Ibiza.
Pratt said: "Awww, how embarrassing to get punched by Orlando Bloom! Out of all the people to get punched by it's Orlando Bloom.I would rather get farted on by David Hasselhoff than punched by Orlando Bloom."
Watch the full video here