Esteemed American comedian and actor Chris Rock is reportedly set to earn $40 million (£32.7m) for his television comeback – signing a deal with Netflix for two specials.
Rock, 49, will make his return as a stand-up comic following an eight-year absence.
Multiple Emmy-winning Rock signed the deal with Netflix with The Hollywood Reporter citing that he has secured a jaw-dropping $20 million per episode – more than his comedian counterparts Jerry Seinfeld, Amy Schumer and Louis C.K. have commanded.
Netflix will launch the new Rock show in 2017 which will follow a world tour, with an exact date to be announced.
The deal is thought to be a big win for the streaming giant, which is going from strength to strength. It ties in with more interesting projects, including the recent Amanda Knox documentary which made headlines across the globe.
"Chris Rock is a beloved actor and director, and his remarkable stand-up makes him comic royalty. There is no one like him, and Netflix offers the global platform and creative freedom that will serve as a perfect home for someone with his incredible talent," Netflix chief content officer Ted Sarandos said in a statement.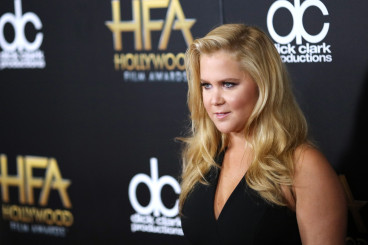 Rock is looking forward to his return to the limelight following his successful hosting of the 2016 Oscars.
He stated: "I'm very excited to be working with Ted and Lisa [Nishimura] and all the good people at Netflix. I can't wait to get back on stage."
The stand-up specials reunite Rock and Netflix after he appeared on the streaming giant's A Very Murray Christmas special with Bill Murray. He also wrote, directed and starred in ensemble feature Top Five as well as being executive produce the documentary Eat Drink Laugh: The Story of the Comic Strip.
Rock was voted the fifth greatest stand-up comedian in a poll conducted by Comedy Central and the eighth-greatest on Channel 4's 100 Greatest Stand-Ups in 2010. He has also won four Emmys as well as three Grammys, and is a best-selling author.