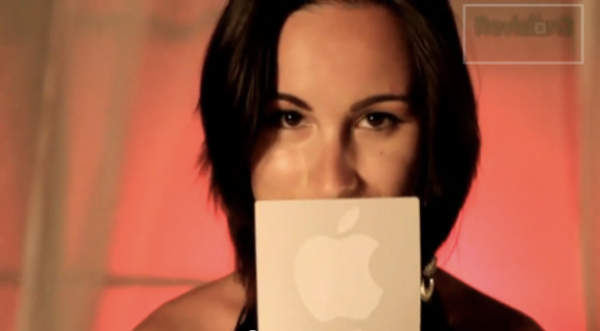 Chris Sevier, a lawyer in Nashville, Tennessee, is reportedly suing Apple for allowing easy access to porn on its devices. The plaintiff has filed a lawsuit with the federal court complaining that unrestricted access to porn on Apple devices resulted in an addiction that ruined his marriage.
According to Above The Law report, Sevier has filed a 50-page complaint in federal court last month seeking damages and injunctive relief against Apple for providing easy access to porn on its devices. In the filing, he claims that if Apple is "concerned with the welfare of our Nation's children, while furthering pro-American values" the company should indeed "sell all its devices in 'safe mode' with software preset to filter out pornographic content."
Further Sevier notes in his complaint that Apple failed to warn him of the "damage that pornography causes". He further states that he was introduced to life as a victim of porn when he tried to log on to Facebook.com and accidentally mistyped the spelling which landed him on F***book.com, the adult site that "appealed to his biological sensibilities as a male and led to an unwanted addiction with adverse consequences".
The complaint further reads: "Apple employees know that a man is born full of harmonies and attacked to by women engaging in sexual acts with the intent to cause vicarious arousal."
Further, Sevier alleges about unfair competition between hot porn actresses and his own wife, in the complaint. Here are the excerpts:
"UNFAIR COMPETITION AND INTERFERENCE OF THE MARITAL CONTRACT: The Plaintiff became totally out of synch in his romantic relationship with his wife, which was a consequence of his use of his Apple product. The Plaintiff began desiring, younger more beautiful girls featured in porn videos than his wife, who was no longer 21.
"His failed marriage caused the Plaintiff to experience emotional distress to the point of hospitalization. The Plaintiff could no longer tell the difference between internet pornography and tangible intercourse due to the content he accessed through the Apple products, which failed to provide him with warnings of the dangers of online pornography whatsoever."
According to iDownloadBlog, the lawsuit against Apple comes in the aftermath of the company recently stating: "if you want porn, get an Android."
Apple is yet to respond to the complaint. On the other hand, Sevier's license to practice law has been temporarily terminated, placed on "disability inactive status" citing his "mental infirmity or illness" condition, since December 2011. The ruling will be effective until further notice from the supreme court of Tennessee at Nashville.
See Chris Sevier's Apple complaint letter attached below (courtesy of Scribd):