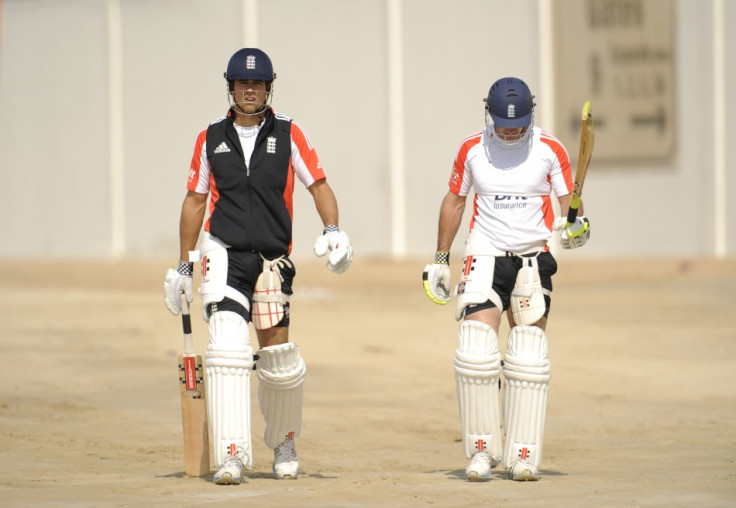 Chris Tremlett is expected to miss the second Test against Pakistan which starts in Abu Dhabi on Wednesday after suffering a recurrence of a long-standing back injury.
Tremlett, 30, complained of stiffness after bowling in a net session on Monday, and although a decision will not be made until tomorrow morning, England's captain Andrew Strauss admitted the fast bowler is a major doubt.
"He had a sore back and side yesterday and he's going to have to bwol today before we know if he's fit or not," Strauss is quoted in the Guardian. "There is some general stiffness and soreness there, so it's a case of whether it's loosened up."
Tremlett's selection in the first Test defeat against Pakistan was his first appearance since he suffered a similar back problem against India in the opening Test at Lord's last July.
The fast bowler was the only member of England's pace attack not to take a wicket in the tourists' 10-wicket defeat and now looks likely to be replaced by Steve Finn or Monty Panesar.
Meanwhile, Strauss and Alastair Cook will pass a significant milestone when they open England's batting for the 100th time at some point during the second Test.
The left-handed pairing will become the first England opening pair to reach the century mark, with only Gordon Greenidge and Desmond Haynes (148), Marvin Atapattu and Sanath Jayasuriya (118), and Matthew Hayden and Justin Langer (113) ahead of them on the list.
"I don't know if Andrew knows but I wasn't aware until 20 minutes ago that it was our 100th time," Cook is quoted in the Telegraph. "It's a nice achievement.
"We're very similar characters, as well as in the way we play, so we certainly can help each other at the crease. He's a world-class player and to have batted with him as often as I have hopefully gives the other guys confidence."
For Strauss, a poor series against Pakistan and then in Sri Lanka will raise questions about his longevity in the side; after a poor run of form that has seen his batting average reduced to nearly 35 and the average partnership between him and Cook to just over 42.
His last Test century was 14 months ago, in Brisbane, but Cook believes his partner is playing better than ever.
"I'm not quote sure why he hasn't scored a hundred since ... Brisbane, is it? I haven't seen him hit the ball better for quite a long while - if you look at him in the nets, he's moving as well as he's ever moved," Cook added. "We all know about form and how it dips and rises. But he is a genuine world-class player, and I think runs for people like him are just around the corner."