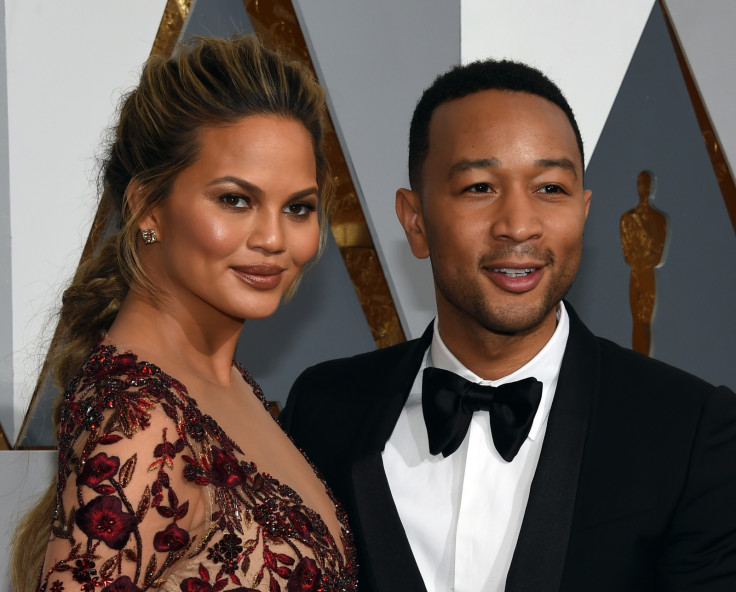 Chrissy Teigen has a bizarre way of wishing her friends on their birthdays. The former Sports Illustrated model took to social media on Sunday (16 October) to share a completely naked photo of herself to wish her friend Marisa Matins a happy birthday.
The 30-year-old shared the photo on Instagram, wherein she can be seen with her head thrown back while being precariously perched on husband John Legend's chair. In the photo, the All Of Me singer sported an all-black attire.
"HAPPY BIRTHDAY@MARISAMXO," Teigen captioned the photo.
Teigen is no stranger to stripping down as she has done so for numerous magazine photo shoots over the years. In September, however, she had told People that she wasn't comfortable getting naked in front of the camera soon after giving birth to their first child. The couple welcomed their daughter Luna Simone Stephens on 14 April.
"Every shoot I have right now, I request like all one-pieces please or anything high-waisted," Teigen had told People. "I'm still definitely not comfortable. I think I'm fine in clothes. But am I comfortable naked or in a bikini? Not exactly yet."
She had also revealed that she likes to wear silk dresses, tailored trousers and pencil skirts.
"I really just try to wear things that make me feel a little more confident," she had said.
Meanwhile, Teigen shared an adorable photo of their baby girl to celebrate her six-month birthday. In the photo, the mother and daughter are on the bed, while the little gives a big smile for the camera.