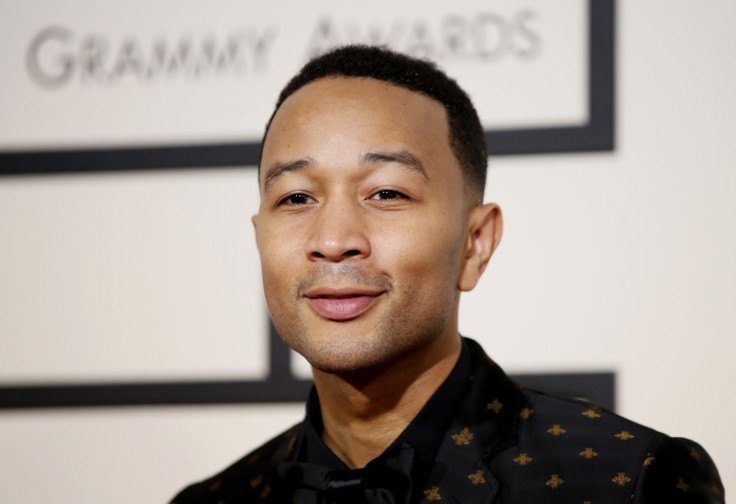 John Legend has revealed how his life has changed after he and his wife Chrissy Teigen welcomed their daughter Luna in April. The All Of Me singer and the model got married in 2013.
During an interview with Radio Disney while discussing his new single titled Love Me Now, the R&B singer-songwriter said his style of music has also changed after becoming a father.
"The sound is pretty similar to my older stuff. It's still very soulful, a lot of great musicians on the album, and I sing a lot about love still. But obviously, I have a new love in my life in addition to my wife, of course we have a little baby girl Luna. So I sing a little bit about her too," the 37-year-old explained. (Via E! News)
Besides singing about his little girl, Legend also sings and dances to her all the time. But he isn't one of those parents who sing traditional lullabies to their babies.
"I sing and dance to her [daughter Luna] all the time...she calms down when I sing to her and dance with her," Legend said. "I just make up songs all the time. Whatever I'm trying to get her to do at that time, I make up a little ditty. They all sound like bad commercial jingles. I sang one to her about her stinky poopies...Somebody's got a stinky booty!"
Legend has shared a short clip of his new single on Instagram. "I don't know who's gonna kiss you when I'm gone, so I'm gonna love you now like it's all I have," he sings in the video.