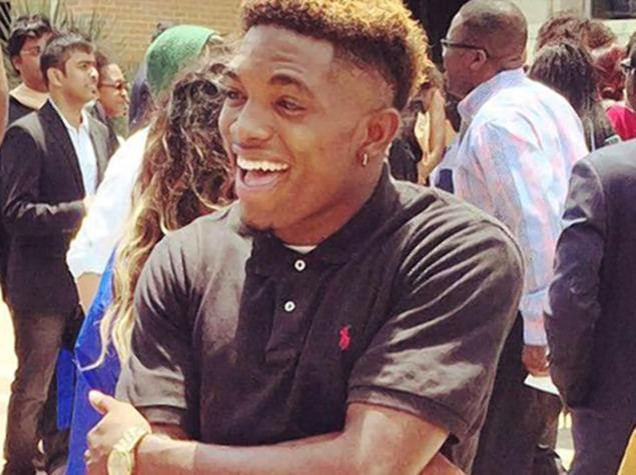 The Arlington Police officer who fatally shot unarmed college football player on 7 August has been fired for exercising poor judgement, Chief Will Johnson announced on 11 August.
Nineteen-year-old Christian Taylor was fatally shot by 49-year-old Officer Brad Miller during a break-in at the Classic Buick GMC dealership at about 1.06am. According to Johnson, Miller, who was a recruit officer undergoing supervised field training, entered the dealership alone and without seeking help, set into motion a series of events that ended with the deadly shooting.
Johnson told reporters that Miller had told investigators he feared for his safety.
"This fear and feeling of isolation was the result of his poor decision to enter the building without assistance and without an arrest plan," the police chief said.
According to police, authorities were called to the dealership when Taylor allegedly kicked a windshield of a car and crashed his Jeep into a showroom door. Taylor was found wandering inside the building.
When police ordered him to get on the ground, Taylor allegedly refused and instead held up a set of keys and told an officer he was at the dealership to steal a vehicle.
NBC News reported Miller and his supervising officer Corporal Dale Wiggins arrived at the location to set up a perimeter. Wiggins allegedly stopped to speak to the officer who had spoken with Taylor, when Miller saw the crashed car and entered the building by himself.
Johnson said Wiggins rushed in to rejoin Miller, when he saw Taylor reportedly cursing and walking towards Miller. Wiggins then heard a pop, which he believed was Miller's Taser stun gun. He then withdrew his own Taser, while Miller fired on Taylor three more times.
The teen was found to be unarmed and never made any physical contact with the officers, Johnson told reporters. "This is an extraordinarily difficult case," he said. "Decisions were made that have catastrophic outcomes."
The investigation is ongoing and will be sent to the district attorney's office for consideration and for submission to a grand jury, NBC News reported. Wiggins will not be disciplined in the case, Johnson told reporters. According to the Associated Press, Johnson said it would be up to the grand jury to decided whether Miller is criminally charged.
Taylor, a sophomore for Angelo State University, played football for his university.