Missouri: Ferguson prepares for protests on anniversary of Michael Brown's death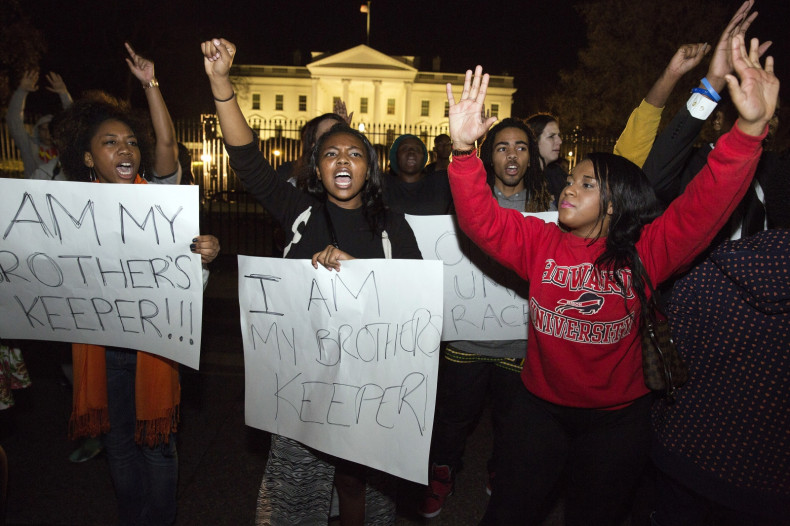 Police in Ferguson, Missouri are expecting peaceful protests this weekend on the first year anniversary of the killing of Michael Brown but authorities are prepared should the protests turn violent, the St Louis Post Dispatcher reported.
Nabeehah Azeez, an organiser from the Missourians Organising for Reform and Empowerment, told reporters that the events planned will be "family-friendly, open to the public and free of charge."
In a press conference on 3 August at the Central West End offices for the Service Employees international Union, Azeez said: "The events we have planned this weekend are intended to show the strength of community, the value of self-empowerment and the power of the people."
According to the St Louis Post Dispatcher, Azeez was joined by over two dozen organisers from at least nine groups to call on authorities to refrain from confronting demonstrators in a militarised way and to respect their freedom of speech.
The Post Dispatcher reported police are expecting some roadway closures, mainly in Ferguson, and believe some protesters may attempt to interrupt retail ares during Missouri's annual tax-free weekend.
While the events for 7 August to 9 August are expected to be a mix of "family friendly" marches, concerts and demonstrations, there will be a day of "civil disobedience" on 10 August.
Meanwhile, St Louis County Police Chief Jon Belmar said his top priorities were to protect life, property and the expression of freedom of speech.
"We have been fortunate thus far to not have a loss of life, that's certainly our primary focus as we move into this to make sure these events honour the memory of Michael Brown and afford us the opportunity to move forward as a region and not take any steps backward," he said.
He added: "If nothing happens, there will be no reason to stage officers and equipment. All of our activity will be predicated on that."
Belmar said he was "not alarmed" about the events in the coming days and does "not believe we will have any acute problems."
A year ago, following Brown's death after a confrontation with police officer Darren Wilson, protests erupted around the US demanding answers. The St Louis Police was faced with criticism after it dealt with the protests with tear gas, armoured vehicles and flash-bangs. Wilson was not indicted for shooting, and killing, Brown.