Many Christians around the world are celebrating Epiphany and Theophany – the day when the Three Kings of Orient arrived in Bethlehem to present Jesus with gifts of gold, frankincense and myrrh; and the celebration of the Baptism of Christ by John in the Jordan River – while others are preparing to celebrate Christmas.
Father Gregory-Francis Desmarais of the St George Antiochian Orthodox Christian Church in Albany, New York, told IBTimes UK: "For those who follow the Latin [Western] tradition, it is the Feast of the Three Magi [Kings] to Bethlehem. For Eastern Orthodox and Byzantine Rite Christians who follow a more ancient tradition, it is the manifestation of the Son of God as he is baptised by John in the Jordan. Orthodox Christians who use the Julian Calendar [including Copts, Ethiopians, Russians, Ukrainians, Serbians, Palestinians and Georgians] will celebrate Christmas tomorrow, 7 January."
Orthodox Christians in Bulgaria, Greece, Turkey and Albania celebrate Epiphany day by diving into freezing water to retrieve a wooden crucifix, in a tradition dating back to Byzantine times.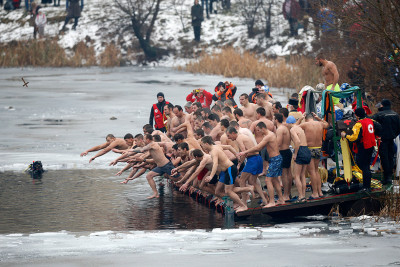 The Three Kings – Melchior, Caspar and Balthazar – paraded through the streets of Madrid and other Spanish cities laden with sweets and presents for children. In Spain, Three Kings Day is considered by most people to be more important than Christmas and many Spanish children wait until 6 January to open their presents.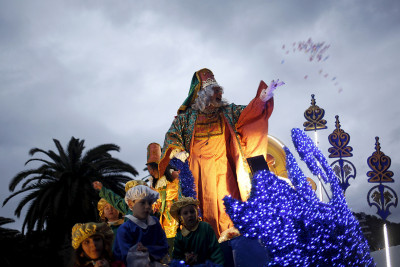 Pope Francis led a Mass in St Peter's Basilica to mark Epiphany, recalling the Gospel account of the Three Kings, or Magi, who followed a star to find the infant Jesus in Bethlehem. The pontiff said: "Like the Magi, countless people in our own day have a 'restless heart' which continues to seek without finding sure answers."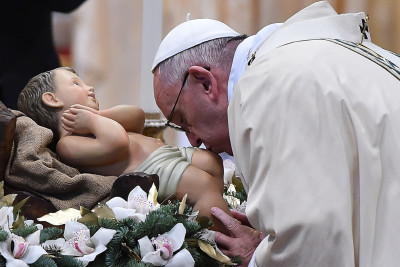 Armenian Orthodox Christians lit candles at the Saint Sarkis Church in Damascus, Syria, to mark Christmas Eve.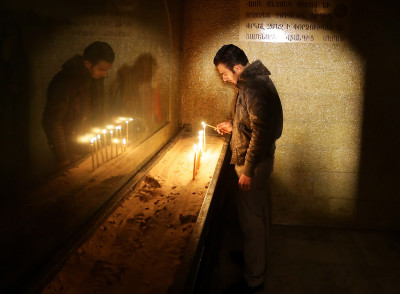 The Greek Orthodox Patriarch of Jerusalem, Theophilos III, arrived at the Church of the Nativity in Bethlehem on the eve of Orthodox Christmas. Theophilos III came to lead midnight mass at the Church of the Nativity in the West Bank city, considered by many as the birthplace of Jesus Christ. The Church of the Nativity is shared by various Eastern denominations including the ancient Assyrian Church, the Greek Orthodox, Armenian and the Coptic Church. Leaders from the various churches arrive every year at the church to kick off their Christmas Eve celebrations.