The remains of Saint Maria Goretti, the patron saint of rape victims in the Catholic Church, are on a tour of the United States. Thousands of Catholics flocked to Saint Francis Assisi Church in Orland Park, Illinois, to view the skeletal remains, which are encased in a wax statue and displayed in a glass-sided coffin.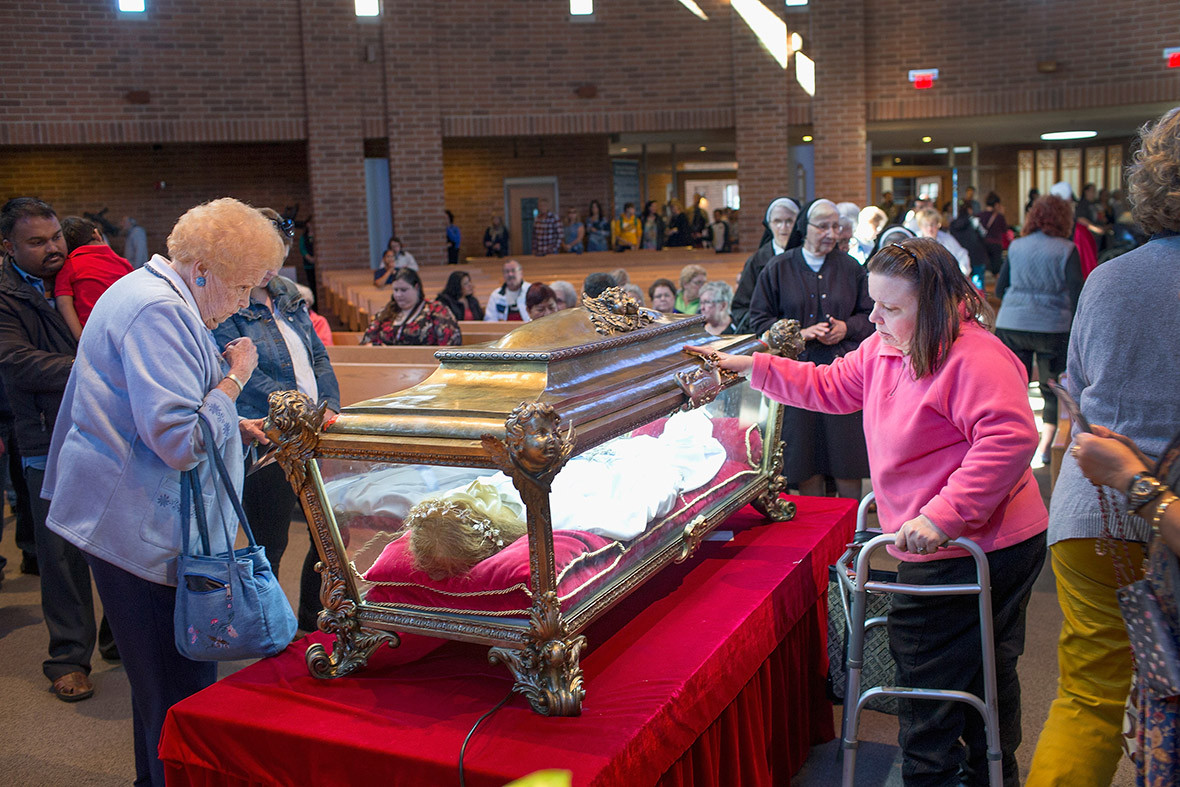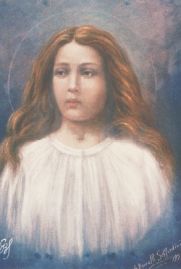 Maria Teresa Goretti was born on 16 October 1890 in Corinaldo, Ancona, though her family later moved to Le Ferriere in Lazio.
On 5 July 1902, when Maria was just 11 years old, a neighbour named Alessandro Serenelli threatened her with a knife and attempted to rape her. She fought him off, protesting that it was a mortal sin and insisting that she would rather die than submit to him. He flew into a rage and stabbed her 14 times. As she lay dying of her injuries, looking at a picture of the Virgin Mary and clutching a cross to her chest, she forgave him.
Serenelli was arrested and sentenced to 30 years in prison. On his release, he became a lay brother in a monastery. He died in 1970 at the age of 87.
Maria was beatified by Pope Pius XII in 1947, and canonised as a saint in 1950. Her feast day is celebrated on 6 July. She is the patron saint of chastity, rape victims, girls, youth, teenage girls, poverty, purity and forgiveness.
Her remains arrived in New Jersey in September and are now on a national tour. The US Department of Homeland Security has assigned six federal agents to safeguard the body