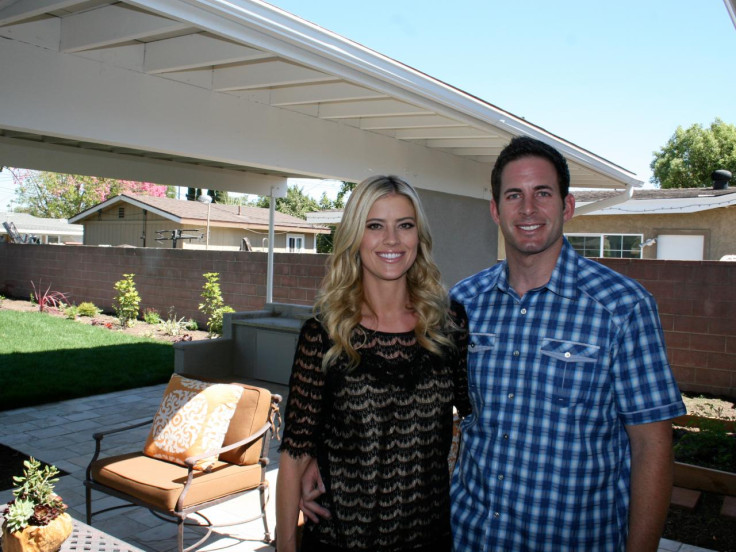 Flip or Flop co-hosts and estranged couple Christina and Tarek El Moussa found stardom after starring in the hit home-remodelling show on HGTV. However, their ongoing divorce seems to have affected their TV careers negatively as buzz is that the reality show might be cancelled following season 7.
In a bid to escape the ordinary life after Flip or Flop's immense success, the El Moussas are desperately trying to launch their own solo TV shows, according to a new report by Hollywood Life.
A source reveals that the fan-favourite TV couple is "terrified of going back to 'civilian' life off TV."
"Christina loves being on TV and wants to parlay Flip Or Flop into a bigger career in front of the camera. Tarek is also about the perks that come with being a 'TV star'. He loves the attention he gets from women," the alleged source dished about the El Moussas.
Prior to finding success in the home-remodelling business, Tarek and Christina used to be successful real estate agents. But, later the pair switched careers to buy distressed properties, remodel them, and sell them at a profit in the popular Flip or Flop TV series.
But, things might have gone south for the couple as they announced their split in December last year. Following the announcement and the alleged tensions between the pair, 35-year-old Tarek seems to be moving on – personally and professionally – and sidelining Christina from his real estate business, as per a TMZ report.
The father-of-two is reportedly working with Sotheby's now. Another change, notes the gossip website, was made to Tarek's advertisement flyers, which now feature only his picture and details minus Christina's.
While Tarek moves on with his business, even the mother-cum-TV host has her big plans for the future. "[Christina] has been talking to HGTV about her own series without [Tarek]," a source said. "She told the network she wants a younger, sexier, better-looking costar."