For children in the era of Frozen and Minions, the author and illustrator Judith Kerr's adorable and mischievous cat Mog may mean very little. Sainsbury's is set to change all that with its heart-warming Christmas advert that places the character at the centre of its animated tale to bring attention to the growing problem of children's literacy levels.
In an adorable tale of classic pre-Christmas calamity, the now 3D computer generated version of Mog causes havoc for her owners, the Johnson family, setting fire to the turkey and destroying the house after having a bad dream on Christmas Eve.
However, in a classic It's A Wonderful Life twist of fate, the family's neighbours all chip in and give the Johnson's the Christmas they deserve and Mog is heralded as the hero of the tale.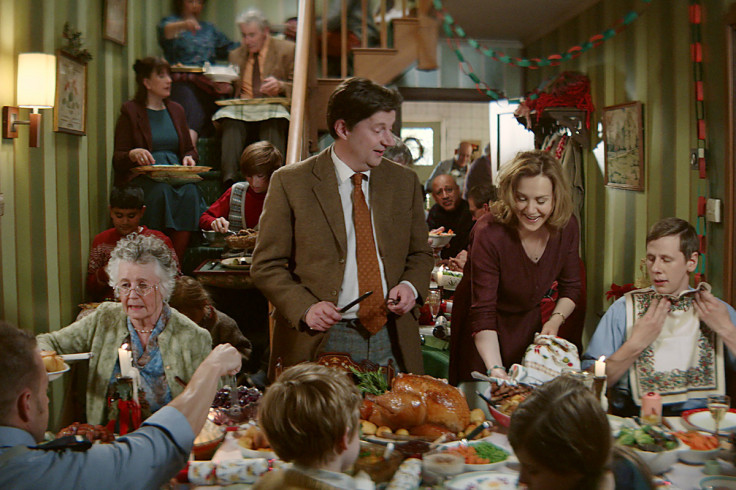 In 2014, Sainsbury's First World War-themed Christmas campaign featured enemy soldiers exchanging food and gifts in the trenches, and its 2015 offering continues the "Christmas is for sharing" motto with this advert, although Mog also has another role to play in promoting children's literacy.
The food retailer has collaborated with Kerr, now aged 92, to create the advert as well as an original colourful illustrated book that will be sold in store for £3 along with a stuffed Mog toy for £10, with all profits going to Save the Children's literacy campaign.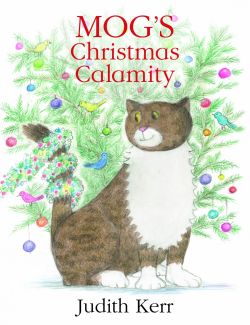 The author was delighted to be asked, saying: "I have enjoyed illustrating Mog again after so many years and am thrilled that this special Christmas story will help raise funds for Save the Children and the important work they do for children's literacy."
Kerr also has a cameo within the live action advert that brings her character to life.
The forgetful feline first made an appearance in 1970 after Kerr became fascinated with the behaviour of cats and went on to publish another 17 books about the tubby, accident prone feline.
Her last adventure was in 2002 when a tired and old Mog peacefully died in Goodbye Mog, so this Sainsbury's campaign is a welcome return to form for fans of the much-loved character.
Teaming up with agency AMV BBDO and Oscar-winning digital image house Framestore, Kerr's original illustrations were reimagined in CGI format to bring the character to life with all of the mannerisms that she celebrated in her tales of Mog. The marrying of both CGI and traditional pencil designs is where the success of this campaign lies.
In revisiting a favourite of so many adults and children, the campaign extends so much further than the three-and-a-half minutes of playtime into years of nostalgia, leading many people on twitter to turn their back on John Lewis' enormously popular campaign and crown Sainsbury's advert as their favourite for 2015.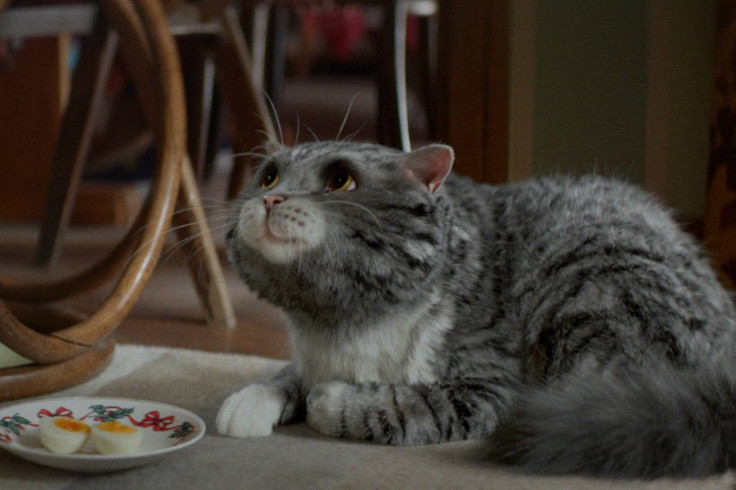 To celebrate the return of Mog, IBTimes UK has put together a list of the best classic Christmas children's picture books that should be joining the forgetful cat in the stockings of everyone this year to promote the love of reading that Sainsbury's and Mog have kick-started for the festive season.