A bus in Moscow careened off a road and ploughed into a subway entrance, killing at least four people and injuring another 15, Russian officials said.
Footage of the incident shows people jumping out of the way as the bus flew down the steps of the station before being stopped by the tunnel's roof. The tragic accident, which is not being considered a terror attack, occurred near Slavyansky Boulevard station in western Moscow.
According to Russian investigators, the driver told police the vehicle began to move suddenly. The driver attempted to apply the breaks but they did not work, the investigative committee said, according to the BBC.
The number of victims is unclear. While health officials said four people had been killed, interior ministry spokesman Col Yuri Titov said the incident lead to the death of five people. It is also unclear if any of the victims were inside the bus when it crashed.
One of the victims was a 17-year-old girl on her way to music school, police confirmed. Two other victims were identified as 27-year-old Artem Karpov and Yelena Mikhailova. A fourth victim was a woman aged around 50, the Mirror reported.
The BBC reported that security camera footage aired on Russian television showed a number of people being hit by the bus as it drove down the subway entrance steps.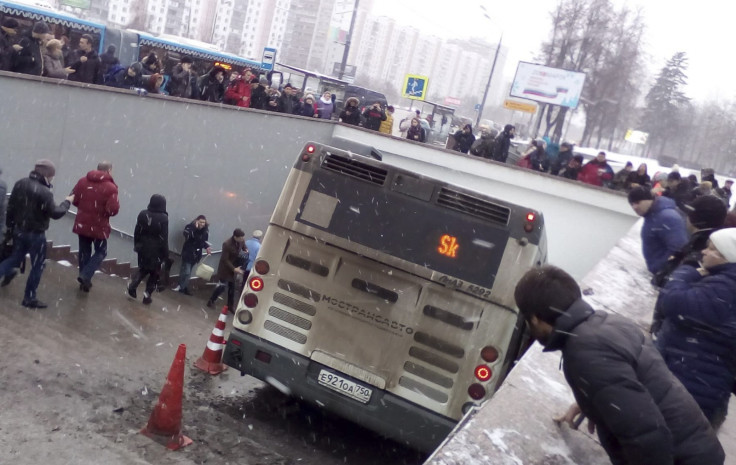 Interfax news agency reported the bus was not yet a year told. Moscow Mayor Sergei Sobyanin announced that an inspection of the entire Moscow bus fleet was ordered.
The bus driver was sober at the time of the incident, a preliminary examination revealed. He is being held by police. According to the Mirror, there are claims the driver fell asleep after three days of work with hardly a break.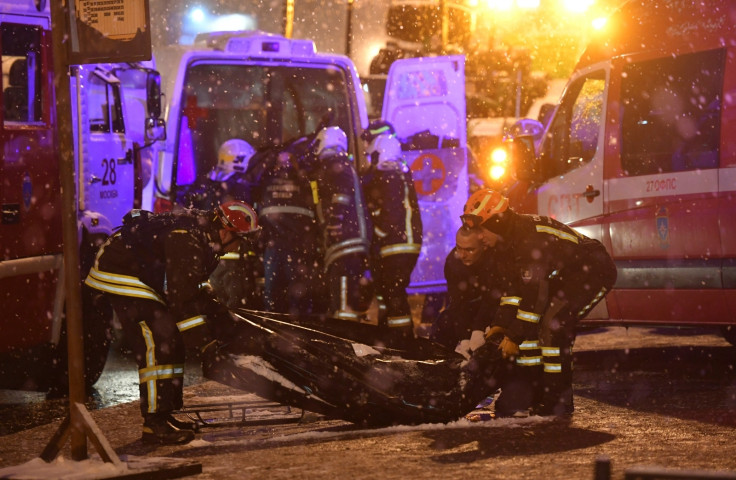 The driver, identified as Viktor Tikhonov, claimed the bus was trapped in gear as he attempted to move it and he could not stop it from going down the steps.
"I came to Slavyanskaya boulevard bus station, and there were three passengers inside," he said. "I was supposed to wait for 15 minutes before getting back en route. Another bus came to the station; I wanted to move a bit to give the other driver a bit of space.
"I took the handbrake off, but could not do anything else as the bus drove off. I couldn't stop it. The bus has automatic gear, so there was nothing I could do."
Monday (25 December) was an ordinary working day in Russia. Orthodox Christmas will be celebrated there on 7 January.