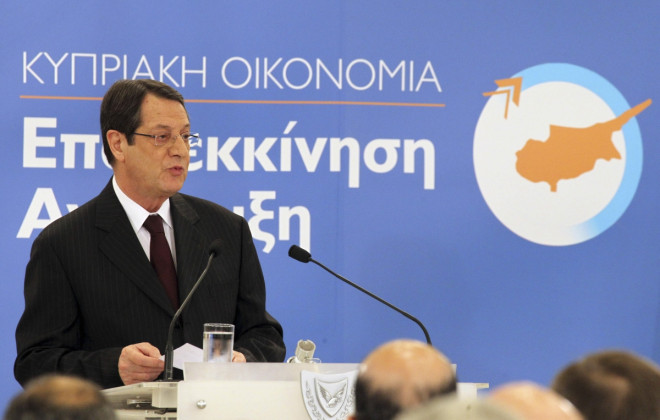 The Auditor General of Cyprus has become the new governor of the embattled country's central bank after the shock resignation of the previous chief.
Chrystalla Georghadji succeeds Panicos Demetriades, a member of the governing council of the European Central Bank and a former Professor of Financial Economics at the University of Leicester, who quit unexpectedly from the Central Bank of Cyprus just days before.
President Anastasiades appointed 58-year-old Georghadji, who begins her new job on 11 April.
The news comes after Cyprus clinched a last-minute bailout deal with its international lenders to avert a potential exit from the eurozone and the collapse of its banking system last year.
The deal, agreed by eurozone finance ministers, saw Cyprus set to recieve €10bn ($13bn/£8.5bn) from fellow eurozone countries and the International Monetary Fund (IMF).
The country's second-biggest bank, The Popular Bank of Cyprus - known as Laiki – was closed down and holders of more than €100,000 in bank deposits faced big losses.
However, deposits under €100,000 did not suffer any losses as they were "fully guaranteed" by the state.