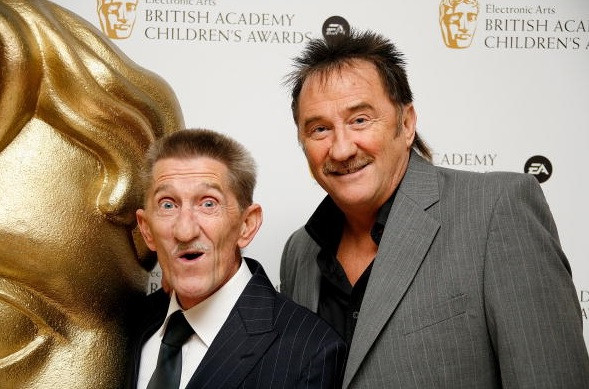 Having already conquered children's TV, the Chuckle Brothers are now taking on the fashion industry.
The moustached children's television hosts comedy duo, best known as the stars of BBC show Chucklevision, have launched their very own T-shirt line.
Fans can get their hands on the 'Chuckle T-shirt' range, which features an array of t-shirts displaying iconic images photoshopped to contain the smiling faces of the brothers, in time for Christmas.
One Pulp Fiction themed garment shows the pair holding bananas, while a Titanic-inspired T-shirt sees the faces of Paul and Barry Elliott superimposed onto Kate Winslet and Leonardo DiCaprio, with the caption: "I'm flying, Barry."
The spoof tops retail at £19 each and fans can also design their own Chuckle-inspired clothing to order.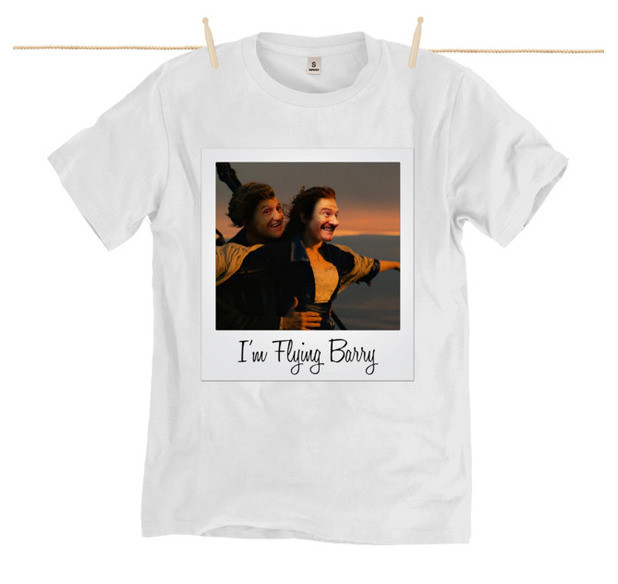 The fashion launch come weeks after Barry and Paul joined forces with grime star and I'm a Celebrity contestant Tinchy Stryder to record a single, To Me, To You (Bruv).
The novelty track included lyrics such as "You must be Barry, and he's Paul / Nah something's weird, where's your ladders" and helped raises money for the African Caribbean Leukaemia Trust.
Tweeting a clip of the video, which was shot on a UK street, the rapper wrote: "#ChuckleBrothers Chuckle Skanking! lol Naughty lil beat right there init."