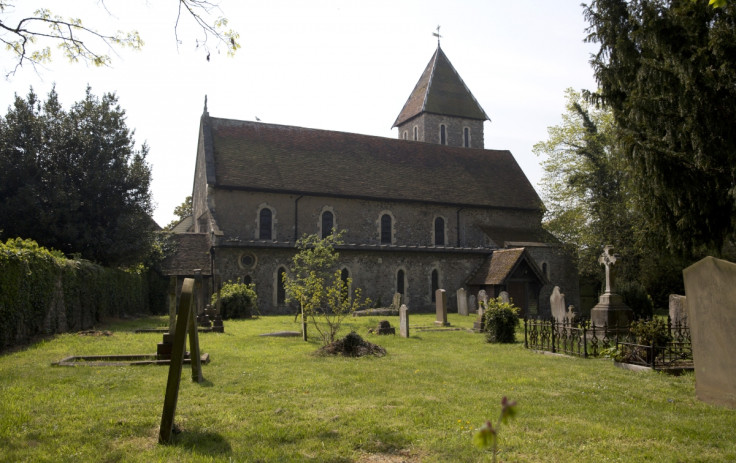 The Church of England (C of E) revealed that it sold £250m (€316.91m, $358.79m) worth of equities, which is about 6% of its total equity portfolio in March 2016. The Christian church in UK, which is also the mother church of the worldwide Anglican Communion, said, the decision was taken amid fears of a slowdown in the global economy while governments fail to increase growth.
The Church had an investment fund worth £7bn, of which £4bn were in equity holdings and the remaining across non stock-market holdings such as land, forests and property. While this fund saw average annual returns of 9.7% for the last three decades, in 2015, the return was 8.2%. The church commissioners said that while the returns were more than the stock market returns, it warned that this could decline going forward.
In the church commissioners' annual report, Sir Andreas Whittam Smith, the first church estates commissioner wrote, "Unfortunately, it may be harder in the future to achieve such a satisfactory performance. My message to the wider church is: don't count on it. The nervousness of investors is explained by the feeling that governments have lost the power to reverse any slowdown in economic activity. In earlier times they would reduce interest rates, but now that rates hover around zero, that remedy is unavailable. And it's hard to believe that negative interest rates can provide the necessary boost, or that governments would let the supply of money expand. In other words, the risk is that economic activity slows down across the world and remains stuck at a low level", according to The Guardian.
Whittam added that during times of turmoil in the global markets, the commissioners had increased their exposure in areas "that are not subject to every twist and turn in stock market prices." He justified that this was the reason it had increased its "commitments with private equity managers during the year."
These private equity managers are said to have given a return of 20.2% in 2015. With regards to other aspects of the portfolio, the annual report revealed that the church's £2bn property portfolio was up by more than 14%, while the church's timberland and forestry portfolio gave a return of 13% in 2015.
Separately, the C of E is being criticised for its continued investment in Google, despite the search engine giant being accused of avoiding taxes. While the number of shares the church holds is not known, in 2011, its investment was said to be £15.7m.