CIA chief John Brennan insists torture methods helped find Osama Bin Laden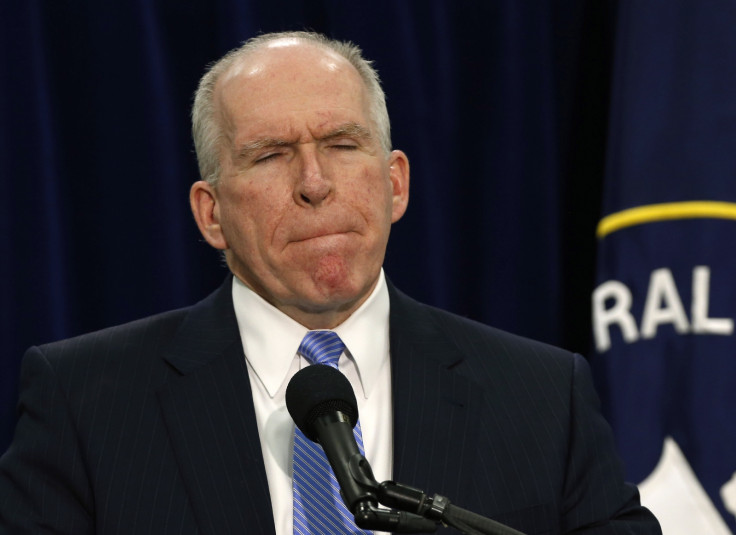 CIA Director John Brennan has defended the agency's so-called enhanced interrogation techniques and insisted the brutal methods helped the US find slain al-Qaeda leader Osama bin Laden.
Admitting that the agency resorted to "abhorrent" practices while questioning terror suspects, Brennan said the CIA "did a lot of things right".
"It is our considered view that the detainees who were subjected to enhanced interrogation techniques provided information that was useful and was used in the ultimate operation to go against Bin Laden," Brennan said while addressing a rare press conference at the CIA headquarters in Virginia.
"Our reviews indicate that the detention and interrogation programme produced useful intelligence that helped the United States thwart attack plans, capture terrorists and save lives."
Brennan acknowledged that the agency officials sometimes go beyond legal parameters while interrogating suspects.
The CIA has been under fire over its use of harsh methods which have been revealed in a 525-page report prepared by the Senate Intelligence Committee.
During the 45-minute press conference, during which the CIA chief was grilled, Brennan did not use the word "torture" to describe the agency's methods and refused to answer when questioned about declassification of the report.
Even while Brennan was making his remarks, the committee's chief, Senator Dianne Feinstein, tweeted: "Brennan: 'unknowable' if we could have gotten the intel other ways. Study shows it IS knowable: CIA had info before torture. #ReadTheReport," referring to the CIA chief's comments.
Brennan said: "But let me be clear. We have not concluded that it was the use of EITs [enhanced interrogation techniques] within that programme that allowed us to obtain useful information from detainees subjected to them. The cause-and-effect relationship between the use of EITs and useful information subsequently provided by the detainee is, in my view, unknowable."
Admitting that "we know we have room to improve", he appealed for moving ahead as the torture incidents took place seven years ago.
© Copyright IBTimes 2023. All rights reserved.