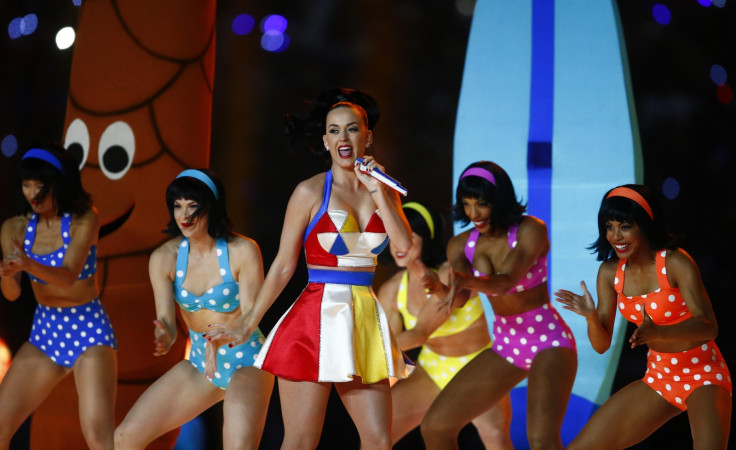 Fans will be relieved to know that Katy Perry is a nice person after all. Reports began circulating that the Roar singer had sent an expletive-filled WhatsApp message to the ex-boyfriend of a fan, but it has been confirmed to be completely fake.
In the message, the ex-boyfriend comments that Perry, 30, has poor vocals during live performances. The pop star was alleged to have responded: "You thought I would never see this chat, you d*****s monkey. You have no balls, p***y." Alongside the message, a photo shows the Dark Horse singer posing with the fan and her friends at one of the concerts on the star's Prismatic world tour.
After the screengrab began making the rounds on social media, Perry distanced herself from the controversy and denied sending the message, tweeting: "I NEVER wrote those words, that is an EDITED picture or the person added it after I took it. I would NEVER use the C word."
The fan, named Zach, later came clean and admitted that he faked the image and message as a joke in 2014. He tweeted: "I put this together back in December as a joke with NO intentions of any conflict. Please realize I had no bad intentions. If anything it was supposed to make people laugh, not spread like wildfire through media. I apologize for any confusions [sic]."
The I Kissed A Girl singer was appreciative of Zach taking responsibility for the fake message and replied: "Thank you for your apology." Of course, devoted fans of Perry did not believe she would send such an uncharacteristic text message and defended her on Twitter, with one writing: "She's a good Christian girl," while another added: "Well said, u aren't that type of person, you have a heart of gold & don't set out to hurt anyone, U are my rock."
Perry's Prismatic tour is continuing around North America and wraps up in South America in October 2015.