A City banker was fired after he failed to discipline two colleagues who were reportedly caught having sex in a London nightclub.
George Eleftheriou, the former head of regional business and private banking at Clydesdale Bank, was dismissed without notice on 17 October 2016, after the couple were allegedly caught having intercourse in the toilets of the Dirty Martini bar in Covent Garden during a night out.
Members of Eleftheriou's team subsequently wrote a letter to his boss, Brian Colquhoun, stating the male and female employee, referred to as Z and N in documents submitted to the tribunal, had not been disciplined for the incident.
The letter stated: "George Eleftheriou is aware that some time ago Z and N were engaged in sexual activity in open view of others in a public house on a team night out.
"At the time George told people that the matter was dealt with and would not happen again.
"It is also public knowledge within London that George was also sexually involved with N in the office and was caught in the act on CCTV. Did you know about this?"
Eleftheriou, who had allegedly referred to N as his "work wife" but denied having an affair with her, carried out an internal investigation and spoke to those who attended the night out, but was fired after it was deemed he 'did not take adequate action' over the rumours.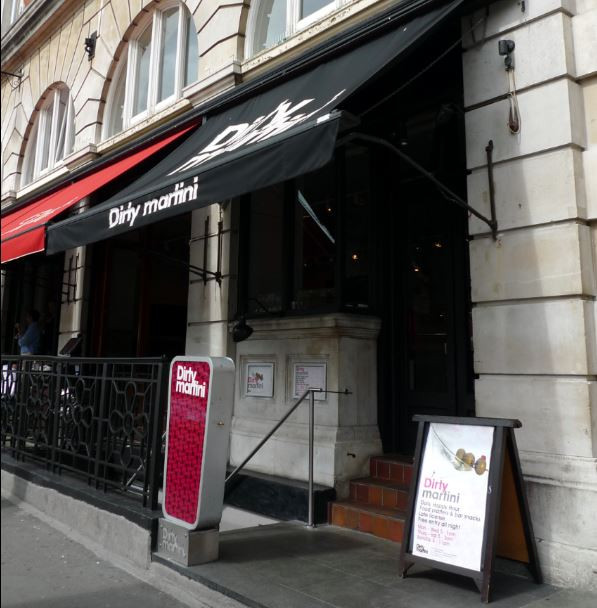 Following his sacking, the 50-year-old, who was not at the bar when the incident unfolded, took his case to a tribunal. He'd been left unsatisfied at the internal appeal process, which was dismissed in January last year.
While the tribunal ruled in his favour, it also stated he was a responsible for his sacking and a remedy hearing to discuss compensation, which been pencilled in for earlier this month, was settled out of court.
Meanwhile, Z admitted being in the ladies' toilet with N at the time of the incident but steadfastly refused the allegations, insisting no sexual activity had taken place and that the pair were simply talking.
He was given a final written warning for the incident and for behaving inappropriately with N on at least other three occasions, while the latter admitted flirting with her colleague and conceded her behaviour was not professional when representing the bank.
In a separate incident, she was also investigated for 'obscene communications' with another colleague, C, and both of them were sacked.