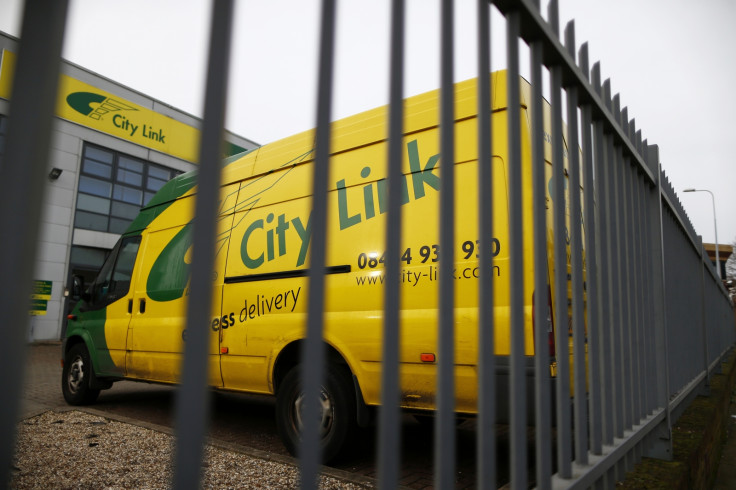 More than 2,000 City Link employees are set to enter 2015 without a job as the RMT Union confirmed the collapsed parcel delivery service will make the majority of its staff redundant on New Year's Eve.
City Link called in the administrators on Christmas Eve and its staff found out the bad news on Christmas Day.
Talks between the company and the administrators Ernst & Young (EY) have been ongoing but the firm has not been able to be saved following years of "substantial losses".
City Link employs 2,727 people but a fraction of these will be kept on for up to three months to help with the demolition of the firm.
RMT Union boss Mick Cash called it a "despicable and callous manipulation" of its employees.
"It is crystal clear that there has been a truly horrific catalogue of mismanagement at City Link and that staff and their union have been starved of basic information," he said.
He has also demanded a meeting with Business Secretary Vince Cable but has been told he will have to wait until the new year. However, Cash said that will be too little, too late.
The RMT Union boss said: "Clearly that is too late and the business will have been smashed to pieces by then.
"If the government can nationalise the bankers then they can nationalise City Link, which is clearly in the public interest."
Better Capital acquired City Link in 2013 and invested £40m but EY said it will not be enough to turn the company's fortunes around.
The administrator added it was assessing the state of the company.
"This process will have a bearing on the number of employees retained and those that unfortunately face redundancy in the next few days," EY said in a statement.
"It is anticipated that there will be substantial redundancies over the coming days, at which point the administrators will provide a further update."