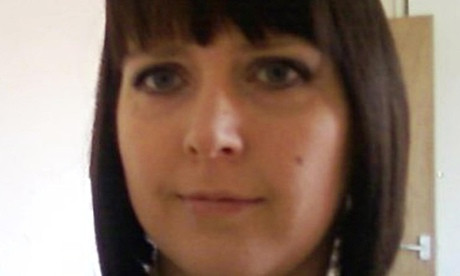 A new law introduced after the murder of 36-year-old Clare Wood by an ex with a history of domestic violence will allow women to gain information on a partner's previous convictions.
Under "Clare's Law", which comes into force to coincide with International Women's Day, 8 March, women can request the information from police.
The law was trialled in Greater Manchester, Gwent, Nottinghamshire and Wiltshire, and according to the Home Office has provided 100 women with information on men who posed a danger.
As part of the reform, magistrates will also be able to grant Domestic Violence Protection Orders (DVPOs), preventing abusive partners contacting their victims for up to 28 days.
Home Secretary Theresa May said: "Clare's Law will give some help to those people who think they have a partner who may be acting in a way which suggests that they are somebody who is violent.
"It enables that individual then to go to the police and they've got the right to ask for information about that partner. The police obviously have to think about that carefully, what information they give to the individual, and the support needs to be there for them."
"But it enables somebody to know whether their partner has a record of violence, and to be able to take a decision as to whether to stay with them or not."
In 2009, Clare Wood was strangled and set on fire by George Appleton, her ex-boyfriend. She had a 10-year-old daughter.
The couple met through Facebook, and Wood was unaware of Appleton's history of violence against women, which included threats, repeated harassment and the kidnapping at knifepoint of one of his ex-girlfriends.
He hanged himself in a derelict building after murdering Wood.
The victim's father, Michael Brown, a retired prison officer, campaigned for legal reform, and said that his daughter would still be alive if she had known about Appleton's past.
He hailed the introduction of the law.
"I must admit it's tinged with a bit of emotion and a bit of sadness but we have got what we were fighting for - to bring protection into the country for half the population," he said.
Some campaigners maintain that many women were at risk from partners without any convictions, and the new law would do little to help them.
"Most perpetrators of domestic violence are never known to police, social care or the other agencies - so usually if a woman asks the police the likeliest thing, even if he is a perpetrator, is they are not going to know anything," Jane Keeper of domestic violence charity Shelter told the Guardian.
"The real problem is women we are working with right this minute, every day, experience really shocking failures on the part of the police and other state agencies."
Home Office figures show that last year 76 women were murdered by a partner or ex-partner.