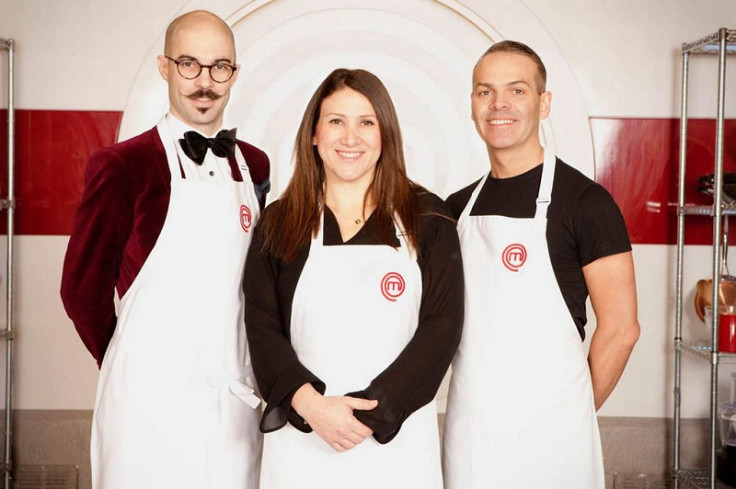 Simon Wood, a 38-year-old data manager, has won BBC TV's MasterChef 2015, seeing off fierce competition from fellow finalists Emma Spitzer and Tony Rodd.
All three prepared three-course meals to impress judges John Torode and Gregg Wallace at the end of the seven-week competition. Wallace told Torode: "Simon is a class, class act." Torode said: "He just keeps on getting better and better."
Wood's winning menu
Starter: octopus, served with chorizo crisps, cannellini bean and chorizo salad, brunoise tomatoes and a sherry and smoked paprika vinaigrette
Main Course squab pigeon served two ways – roasted breast, and a pigeon leg bon-bon, stuffed with pigeon leg meat, chicken, mushroom duxelle and armagnac, served with three types of heritage carrots, pommes parisienne, girolle and trumpet mushrooms, carrot puree, watercress puree and a cassis jus
Dessert: lemon posset topped with citrus tutti-frutti, charred grapefruit and orange, a lime tuile, limoncello pistachio crumb, edible flowers, tarragon leaves and a lime air.
Wallace added: "Simon is brilliant, he's an incredible talent. He came in here with enormous ambition, he wanted to cook like a chef, and right now he is. I have no doubt in my mind that Simon is going to have a professional career in food."
Wood told the judges: "I'm shaking inside. It's so surreal – you can't believe how happy I am. It's life-changing, it's everything I wanted it to be, and more besides."
The man who can now lay claim to the title of being the best amateur chef in the UK said: "
He said: "I have been cooking since I could reach the top of the oven, and I always cooked at weekends with my grandma. When I was eight I won a competition where the prize was to have your dream job for the day, and mine was to be a chef. Thirty years later, who would have thought I would have the MasterChef trophy in my hands?
"I have four children and I became a dad at a young age, which meant I needed to secure a job where I could financially provide for my children, so my dreams of being a chef were always on the back burner. Then after years of sitting watching and wanting to try, but never quite being brave enough or the time not being right, I decided to stick my neck out and see if I had what it takes. I decided to enter to prove to myself I could compete with the best."