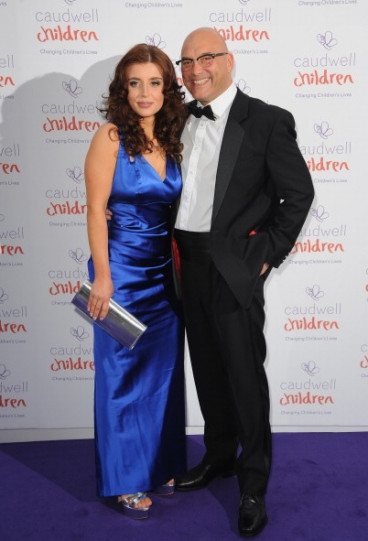 MasterChef judge Gregg Wallace is preparing to walk down the aisle for the fourth time.
Christmas came early for the 50-year-old culinary star after his 29-year-old girlfriend Anne-Marie Sterpini accepted his marriage proposal, reports The Sun.
Despite their age gap and his unfortunate romantic track record, the south London chef believes he has finally found Miss Right, telling the paper "I've never been happier".
"Gregg has not had the easiest time in love. But he is convinced this time is different," a source added.
"He adores Anne-Marie, they have lots in common and get on incredibly well. The wedding will be some time next year and you can guarantee the food will be great."
The couple have been dating for almost two years, after meeting on Twitter in early 2013.
Wallace's first wife, Christine, left him after six weeks of marriage in 1991. He then tied the knot with former pastry chef Denise in 1999 and they had two ­children ­together. When they divorced in 2004, Wallace got full custody of the children.
A question on about celery and Pollock on Twitter led him to Heidi, wife number three. But it was not to be and their marriage ended after just 18 months in spring 2012.
Ahead of his stint on Strictly Come Dancing, where he was the first celebrity to be eliminated, Wallace revealed that his soon-to-be fourth wife has a jealous streak.
He said: "My girlfriend was happy for me to do it but she's not sure how she's going to feel about me.
"She'd be happy if I was partnered with a man. One thing she's already told me is that she can't promise she won't get jealous."