'Loving Father' Ariel Castro to Plead Not Guilty to Cleveland Dungeon Kidnaps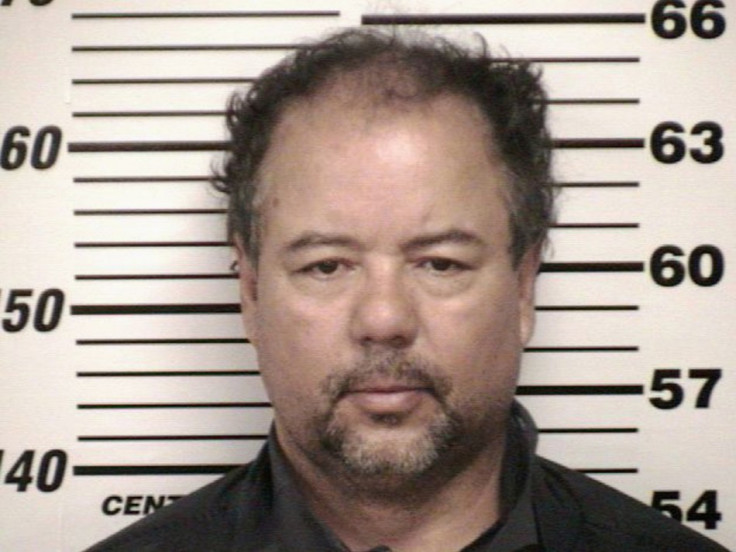 Cleveland kidnap suspect Ariel Castro will plead not guilty to charges of imprisoning and raping three woman, his lawyers said.
Police believes the former school bus driver separately kidnapped Amanda Berry, 27, Gina DeJesus, 23, and Michelle Knight, 32, between 2002 and 2004, when they were teenagers, and locked them up in his home-dungeon at 2207 Seymour Avenue, Cleveland for a decade.
They allegedly suffered prolonged sexual and psychological abuse and had violent forced miscarriages.
The 52-year-old former school bus driver has been charged with four counts of kidnapping the three women and Berry's six-year old daughter, who she bore in captivity, and three counts of rape.
Attorneys Craig Weintraub and Jay Schlachet told local WKYC-TV that Castro, "loves dearly" the child and has been wrongfully depicted as a monster. He will "plead not guilty to all charges" they added.
"The initial portrayal by the media has been one of a 'monster' and that's not the impression that I got when I talked to him for three hours," Weintraub told WKYC-TV.
"I can tell you that Mr. Castro is extremely committed to the wellbeing and positive future for his daughter, who he loves dearly," said Schlachet.
"If people find that to be a disconnect from what he's alleged to have done, then the people will just have to deal with it. We just know how he feels about his little girl."
Castro, who was described as a "demonic criminal" by one of his grown up daughters, is currently being held in isolation under suicide watch, after arrest last week.
A Cleveland judge set bail at $2m (£1.3m) on each of the four charges, while prosecutor said that more charges were likely to follow and they are considering seeking the death penalty for the accused.
The case exploded last week after Berry managed to escape from her dungeon by crawling out of the house with her daughter and contacted police.
© Copyright IBTimes 2023. All rights reserved.