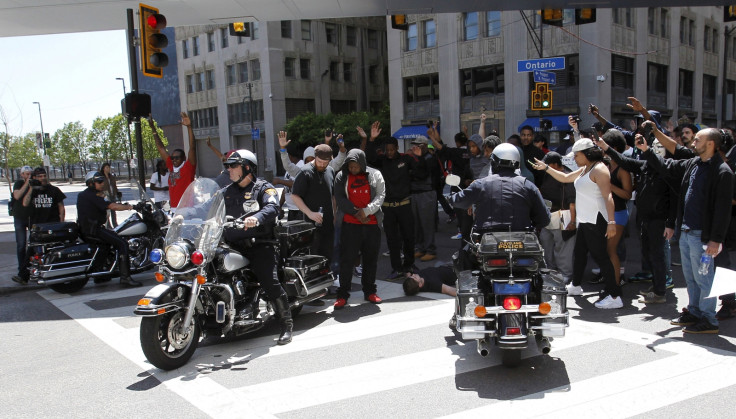 Protests erupted in downtown Cleveland after US police officer Michael Brelo was acquitted of voluntary manslaughter charges in connection with the deaths of an unarmed black man and a woman in 2012.
Brelo, 31, was the only police officer to face charges though 12 other officers were involved in a dramatic car chase which ended up in fatalities.
Malissa Williams and Timothy Russell were killed in the incident which saw 137 shots being fired. In the 20-minute car chase, Brelo was found to have fired 49 times at the victims, which included shots from the hood of the car.
Though Brelo, who is currently under suspension without pay, has been acquitted of criminal charges, he still faces administrative proceedings. The prospects of prison are, however, ruled out.
The judgment comes at a time when US security establishments have been facing strong criticism over excessive use of force, especially against unarmed black people.
Shortly after judge John P O'Donnell pronounced the verdict, protests erupted both outside the courtroom and in downtown Cleveland.
Most of the demonstrations were peaceful but tense. Police said at least a dozen people were arrested due to "unlawful behaviour by a large crowd" failing to disperse.
Scores of people chanted "no justice, no peace" and "black lives matter", serving as a grim reminder of the Ferguson protests.
Arguments also broke out between the protesters and the police in riot gear.