The Clinton Foundation fear donation data stolen after suspected hack
Officials spotted 'indications' it was compromised by 'spearphishing' tactics.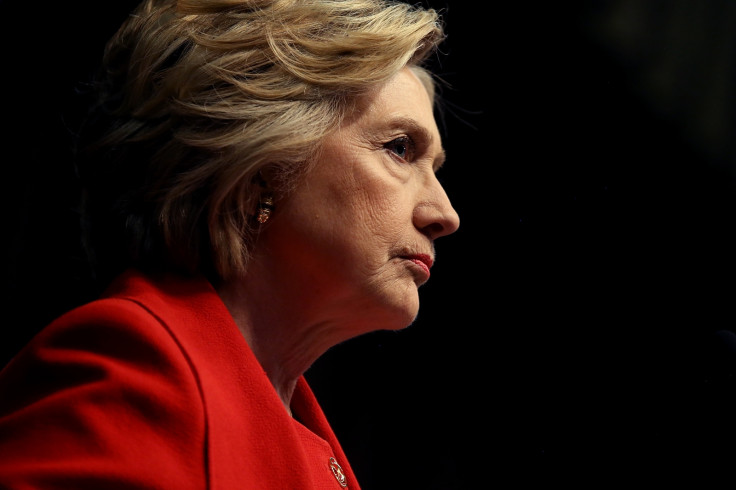 The Clinton Foundation, a multi-million dollar charity group that receives hefty donations from governments, corporations and wealthy elites, has reportedly hired a top cybersecurity firm to investigate its computer systems amid mounting fears it was targeted by hackers.
Sources close to the ongoing probe, who spoke to Reuters on condition of anonymity, said officials spotted 'indications' it was compromised by 'spearphishing' tactics similar to those used to breach the Democratic National Committee (DNC) and the Democratic Congressional Campaign Committee (DCCC).
These techniques, which multiple cybersecurity firms claim were used by hackers affiliated with the Russian state, include creating false emails, websites and internet domains to trick Democratic Party staffers into granting them access into sensitive networks. At least one hacking group, researchers found, had access to DNC networks for up to a year.
To find out more, the charity has now allegedly hired cybersecurity experts at FireEye, likely the Mandiant division, to analyse its networks for evidence of a breach.
To date, no documents or emails have been leaked from the Clinton Foundation, which is described on its website as a charitable organisation that funds work into climate change, economic development and women's rights.
When contacted by IBTimes UK, FireEye said it "could not discuss its clients" which, despite refusing to officially comment, is a soft indication it is indeed working alongside the charity. At the time of writing, the Clinton Foundation has not responded to requests for information.
If legitimate, the potential disclosures could prove damaging for Democratic presidential candidate Hillary Clinton. According to Reuters, campaign officials have raised concerns hackers may have obtained emails and voice messages relating to the more controversial donors of the charity.
Reuters stated: "The attacks have left some Democrats and Clinton campaign officials worried that the hackers might have obtained emails and voice messages that could be used to reinforce Republican charges that donors to the Clinton Foundation were rewarded with access to Clinton and her aides while she was secretary of state or to her husband, former President Bill Clinton."
However, in response to the claims, a Clinton Foundation spokesperson told Politico: "We have no evidence Clinton Foundation systems were breached and have not been notified by law enforcement of an issue." However, it did not respond to a follow-up question about whether it had hired FireEye to investigate.
The foundation has – on numerous occasions – been slammed for accepting money from governments with less than stellar human rights records, including the United Arab Emirates (UAE) and Saudi Arabia.
Republicans, including rival candidate Donald Trump, have used this to criticise Hillary Clinton during her ongoing election campaign, claiming the donations could be used as a way to influence political policy – a claim denied by officials close to the group.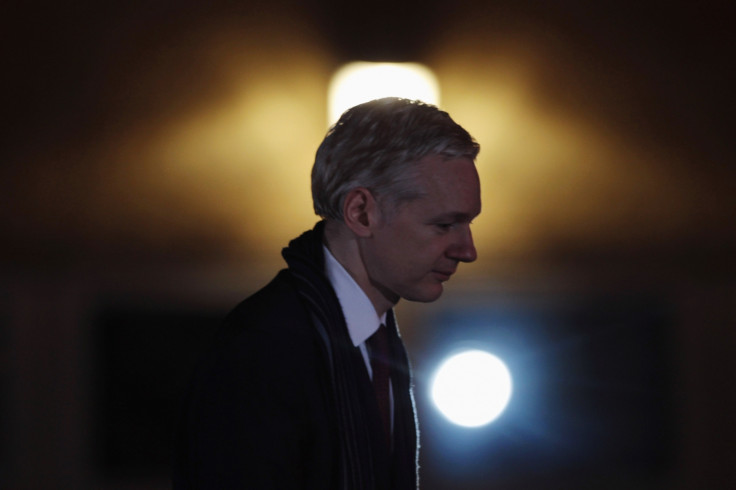 WikiLeaks founder Julian Assange has said that more leaks are on the way
Dan Kitwood/Getty Images
Over the past two months there has been a drip-feed of leaks relating to the Democratic Party, largely from a mysterious figure called Guccifer 2.0. Many commentators and cybersecurity firms have come to the conclusion the leaks are part of a Russian effort to influence the upcoming November election.
Guccifer 2.0 did not respond to a request for comment regarding the suspected Clinton Foundation hack, however did claim that more leaks are incoming and said they will now be split up to focus on individual states in the US.
Amid the claims of Russian involvement, the political class in Washington DC – from both the Democratic and Republican parties – are becoming increasingly concerned about future leaks of internal data.
Whistleblowing organisation WikiLeaks, which previously released a batch of 20,000 DNC emails, has indicated that more disclosures will soon be made public. However, the group's founder, Julian Assange, has so far declined to comment on what the leaks contain or how they were obtained.
Meanwhile, the Obama Administration has remained reluctant to officially name Russia as the culprit of the spate of hacks, likely in an attempt to fend off the potential political turmoil that would inevitably come with attributing offensive cyber-tactics to a rival government.
In any case, as the FBI continues to broaden its investigation into the hacks, and as speculation swirls about the likelihood of Russian involvement in the leak of NSA cyberweapons, it's becoming increasingly clear that 'cyberwar' is no longer taking place solely in the shadows. In 2016, it's front-page news.
This article was updated to include a statement from The Clinton Foundation
© Copyright IBTimes 2023. All rights reserved.