CMA cautions of energy companies greenwashing with mislabelled hydrogen boilers
The report published on May 31 as part of CMA's call for information regarding consumer protection in the insulation sector, highlights how heat pumps, solar panels and other such appliances aren't that green.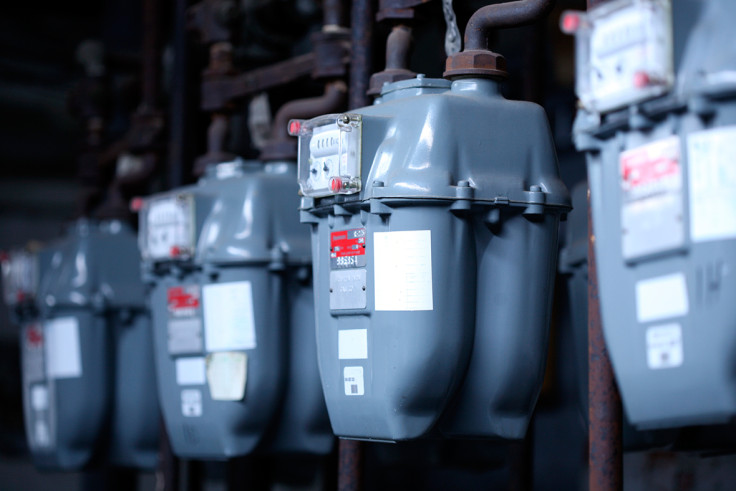 Businesses in the UK could be greenwashing people who are looking to buy eco-friendly heating technologies, states a report published by the Competition and Markets Authority or CMA.
The report published on May 31 as part of CMA's call for information regarding consumer protection in the insulation sector, highlights how heat pumps, solar panels and other such appliances aren't that green.
This call for information plan was launched by CMA in September last year to gather information from businesses, trading bodies and enforcers in order to evaluate the products and inform consumers regarding their effectiveness.
This is part of CMA's Annual Plan towards low carbon growth of the country and fulfils the three primary objectives of informing people about fair deals in this sector, protecting them from malpractices and making sure the UK is surging ahead towards net zero productively.
Why is this crucial?
As the 2050 net zero target closes in, the UK government's policies are making more and more people opt for low-carbon heating products and insulation. At present, 17 per cent of carbon emissions in the UK comes from these heating homes technologies.
As heating technologies are regarded as eco-friendly and energy-efficient solutions, targeting lowering people's energy bills, the effectiveness of these products is crucial for consumers.
This comes at a time when the increase in the energy bill cap is driving the cost-of-living crisis in the UK. In March, the government declared that the 20 per cent EPG increase has been delayed from April to July.
In such a scenario, it's absolutely paramount that these green home heating technologies actually work.
What's in the report?
CMA's report highlighted the lack of information regarding green heating products which would make the consumers take an informed decision towards energy efficiency and sustainability. The report underlined that the organisation has found evidence of positive experiences from some consumers yet the picture isn't complete.
According to the report, sales pitches of such heating products are often misleading, claiming things that they are not. These undue advertisements could derail the UK's net zero targets as people stop using green alternatives.
Also, the quality assurance schemes of these heating products aren't up to the best standards and could do more to help consumers.
Three critical issues have been highlighted in this report:
Product information is hard to find and difficult to understand.
No concrete information is available on where and how to find such products.
Complicated information makes people install wrong and unsuitable heating products in their homes, ultimately resulting them in giving up clean alternatives.
How were the products analysed?
As part of the plan, CMA investigated green heating products like home solar insulation, biomass boilers, heat pumps, and hydrogen-ready boilers.
CMA investigated the products based on the following criteria:
The consumers' way of selecting the suppliers and their products;
The way the businesses advertised and promoted their products and services;
The information provided by the companies before, after and during the product installation;
The way companies addressed complaints and issues with their products;
The effect of certification schemes and best practices in influencing consumers.
Wrongly labelled hydrogen-fueled boilers
Apart from the above-mentioned concerns, misleading claims of businesses trying to greenwash people by labelling boilers as Hydrogen ready or hydrogen blend equipment are affecting consumers.
Many of these boilers are actually the same high-carbon emission equipment. They are practically as energy efficient and eco-friendly as gas boilers.
This particular duplicity is of great importance since hydrogen fuel hasn't been used for home heating products as of now.
Also, the quality assurance schemes promised by the companies selling these products is quite confusing. The schemes can be as varied and robust as possible. So, deciding on them is often tricky which is making consumers suffer. Some people are losing out on better protection because of this.
CMA's consumer guidance plan
However, the CMA has chalked out a detailed plan to make people aware of the buying and installing procedure for such heating products. For this, the organisation has published a consumer guide which has explanations for every stage of your purchase. They have also articulated the consumer rights for such products as per the consumer protection law.
Along with this, CMA published thorough guidance on quality assurance schemes and best practices for this sector. The organisation is working with the government and quality assurance scheme providers to serve the consumers better.
George Lusty, the Consumer Protection Director of CMA, reiterated their commitment to this work when he said that they will take enforcement action and investigate the issues further.
CMA's guidance plan for businesses
As the report is now done, CMA is set to talk with trade groups, businesses and other stakeholders to chalk out best practice guidelines for businesses selling home heating products. This will make the companies aware of their legal duties.
© Copyright IBTimes 2023. All rights reserved.