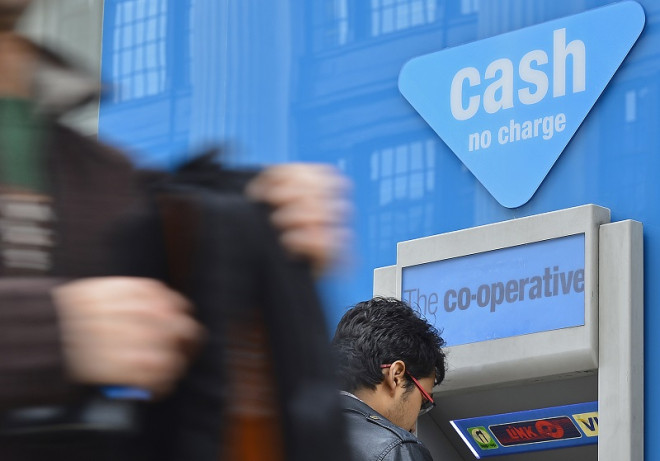 The Co-operative Group confirmed that chief executive Euan Sutherland has resigned from the company, after less than one year in the role, as the embattled lender tussles with financial survival and a drugs and sex scandal involving its former chairman Paul Flowers.
In a statement, the Co-op revealed that chief financial officer Richard Pennycook will take over from Sutherland in the interim with immediate effect.
"It is with great sadness that I have resigned as Chief Executive. I have given my all to the business and had hoped to be able to lead its revival," said Sutherland, who was in line to receive £3.7m (€4.4m, $6.2m) for his first year in the job, nearly three times more than his predecessor received.
"However, I now feel that until the Group adopts professional and commercial governance it will be impossible to implement what my team and I believe are the necessary changes and reforms to renew the Group and give it a relevant and sustainable future.
"Saving the Co-op Bank and with it the Co-op Group from administration was a huge task, but the changes required do not stop there, with fundamental modernisation needed to safeguard the 11 future for our 90,000 colleagues and millions of members."
Trouble started in May 2013, after the Co-op Bank's head of banking Barry Tootell resigned after ratings agency Moody's suggested that the British government may have to bailout the lender.
Moody's slashed the bank's debt rating to "junk" status, due to concerns that the lender had a black hole in its balance sheet.
Sutherland soon took over as CEO that same month.
On 22 November, police arrested former chairman Paul Flowers, as part of an investigation into the supply of illegal drugs. He has since been bailed.
Ursula Lidbetter, Chair of The Co-operative Group added, "last year, Sutherland and his team saved the Co-op Bank, without recourse to the taxpayer, and in doing so rescued the Group from the biggest crisis in its 150-year history. They have worked night and day to renew the organisation and to give it a sustainable future."
"Sutherland's resignation must now act as a catalyst for the real and necessary change which the Group must go through."