Allan Leighton, the former head of Asda and Royal Mail who is tipped to become the Co-operative Group's first independent chairman, will donate his six-figure salary to charities linked to the company.
According to several media reports, Leighton will imminently confirm his new role at the Co-op and will give up his salary in a bid to reflect "his commitment" to turning the company around.
Co-op declined to comment and has yet to announce who will be taking over as chairman at the group.
The Co-op Bank is one of UK's smallest lenders with 6.5 million customers and a 1.5% share of the current account market. However, it is a household name in Britain, as the wider group includes supermarkets, funeral services and pharmacies.
The ethical company has overhauled its management structure after a £1.5bn (€1.8bn, $2.4bn) capital black hole emerged on its book's.
Scandals and black holes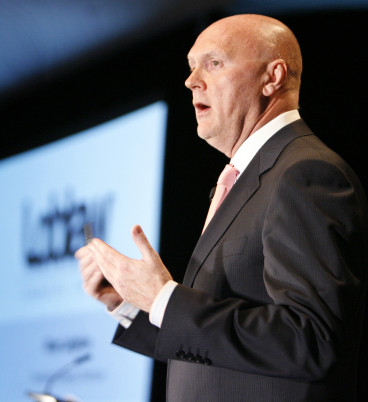 On 30 April, Christopher Kelly, the man who led independent review into the embattled Co-op Bank's finances said the state of the firm was a "sorry story of failings in management and governance on many levels".
On 7 May, Lord Myners, the independent reviewer in charge of analysing and helping overhaul the Co-op Group, its board was "manifestly dysfunctional" and called for it to be dismantled.
He also only took a token £1 as payment for his work.
In tandem with the group's troubles, Paul Flowers, a Methodist minister who chaired the bank, was charged with drug offences. He quit the chairmanship after allegations of drug-taking were made by a newspaper.
"The deficient composition of Co-op Bank's governance was embodied in Paul Flowers, who lacked any of the requisite financial services experience to act as chairman of a bank," said the Treasury Committee.
Meanwhile, Stuart Ramsay, a director at Co-op Group, stepped down from his position, after an internal investigation revealed that he was leaking sensitive information about the organisation.
Co-op board member and Labour councillor Munir Malik also left the firm amid the embattled company launching an internal investigation into qualification claims when he sought re-election to the board.
Various leaders have quit, including the group's overall boss Euan Sutherland after just ten months in the job.