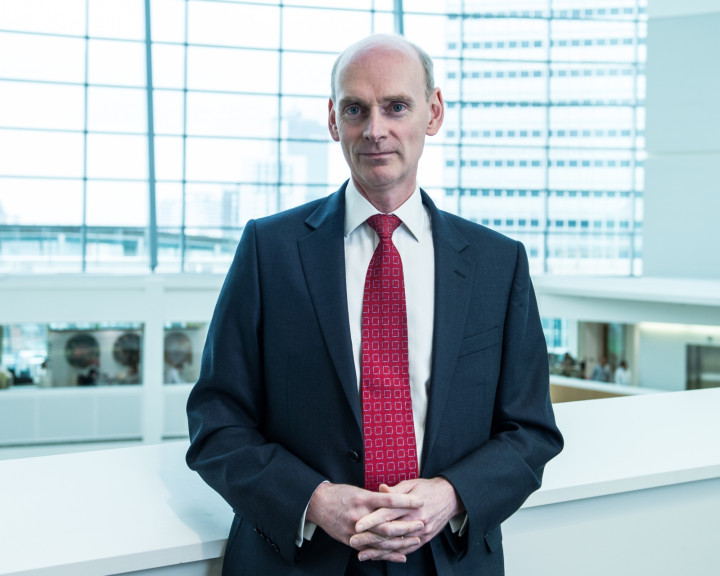 The Co-operative Group has appointed Richard Pennycook chief executive, six months after Euan Sutherland ceremoniously quit his role as leader while slamming the firm for being "ungovernable".
Pennycook will now lead the firm, which has been embroiled in a number of scandals over the last two years, after initially moving up from chief financial officer to interim CEO in the aftermath of Sutherland's departure.
The scandal hit Co-op group slumped to a £2.5bn (€3.1bn, $4.2bn) annual loss for 2013 in what bosses called the worst year in its history.
However, after selling off farming and pharmaceutical assets, as well as slashing jobs and closing branches at its bank, the Co-op Group has managed to rein in losses.
For the first six months of the year, profits reached £12m (€15m, $20m ), compared with losses of £767m in the same period last year.
The Sutherland Fiasco
Former chief executive Sutherland quit after just ten months in the role. He said he had become "demoralised" and that the group was "ungovernable".
"It is with great sadness that I have resigned as chief executive. I have given my all to the business and had hoped to be able to lead its revival," said Sutherland, at the time.
"However, I now feel that until the group adopts professional and commercial governance it will be impossible to implement what my team and I believe are the necessary changes and reforms to renew the group and give it a relevant and sustainable future.
"Saving the Co-op Bank and with it the Co-op Group from administration was a huge task, but the changes required do not stop there, with fundamental modernisation needed to safeguard the 11 future for our 90,000 colleagues and millions of members."
Only a few days earlier, someone leaked his pay details, which caused a furore.
Sutherland was originally set to receive £3.7m for his first year in the job, nearly three times more than his predecessor received.
Since then, Stuart Ramsay, a director at Co-op Group, stepped down from his position, after an internal investigation revealed that he was leaking sensitive information about the organisation.
The Co-op, which has a range of services including banking, supermarkets, funeral services and pharmacies, said in a statement that "following an independent report, and at the request of the board, Stuart Ramsay has left the board of the Co-operative Group with immediate effect".
Sources told IBTimes UK that Ramsay, who has worked at the Co-op for 25 years, was asked to step down for "disseminating sensitive information" relating to a range of probes to news organisations, as well as the former CEO's pay packet.